The 2015 Clearwater Jazz Holiday Poster

Artist Junior Polo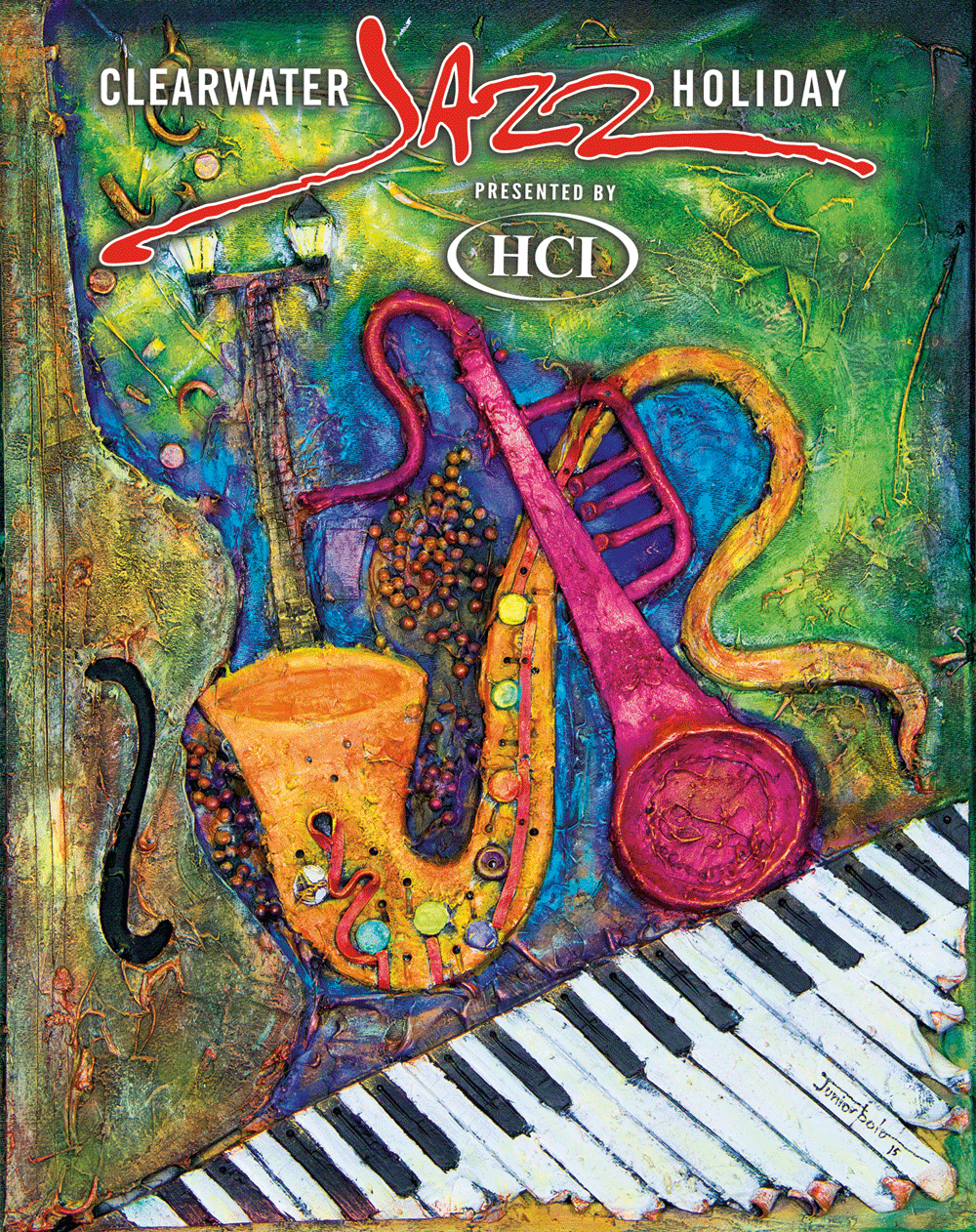 Junior was born in Port-au-Prince, Haiti. Since the age 5, Polo has been following the best Haitian painters in their respective disciplines.He has since developed his love and passion for art through painting, pottery, and stage design.
Polo later found his inspiration for helping youth by working with disabled children at Saint Vincent Center in Haiti. This experience changed his life and he began to develop a plan to start a youth empowerment non-profit organization called GREDEVE (Network Empowerment for Child Development). Now, this 20-year-old organization teaches at-risk and underserved youth in the areas of leadership, art, literacy, and personal development. It serves over 300 youth and hosts manycommunity building activities and performances each year. Junior currently serves on the Board of Directors and manages all staff members.

In addition to his many youth-focused endeavors, Junior worked as a general contractor and is part of an artist network in all areas of Haiti. He dedicates his time to the community and believes that unity is the only way for Haiti to grow prosperously.
He now lives in the Tampa Bay area with his wife and two daughters. Together they created an artistic production company called VeroPolo LLC. The main project, VeroPolo Kids Space shares art techniques with young people at events in the Tampa area community. The techniques draw on Junior's life experiences and the recent earthquake disaster in Haiti to create his art. He believes art can be used as therapy for anyone searching for healing. Junior's art is featured in several art galleries in the Tampa Bay area and a portion of his commissions are sent back to help fund and support GREDEVE.