2015 Clearwater Jazz Holiday Poster
The 2015 Clearwater Jazz Holiday Poster will be Unveilied on June 16th
Lokey Mercedes-Benz
2015 Clearwater Jazz Holiday Poster Unveiling
5:30-7:30pm
Complimentary Food & Drink provided by;
2014 Clearwater Jazz Holiday Poster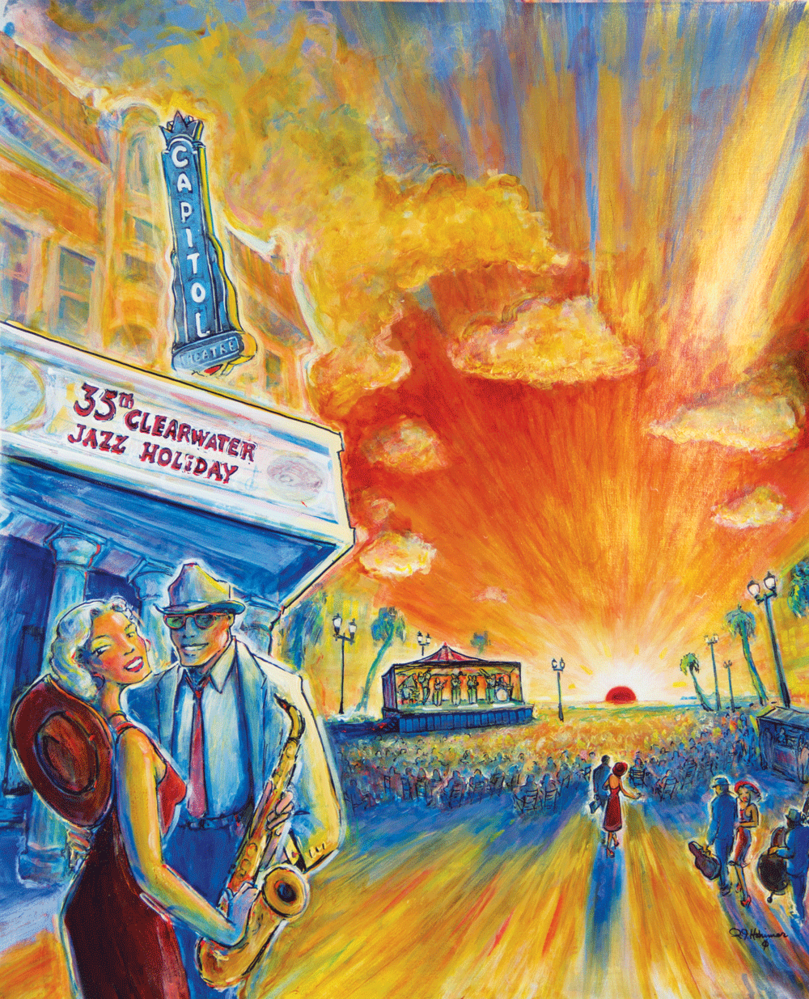 2014 Artist - Rick Hohimer

R.J. Hohimer's paintings reflect the style of narrative expressionism. In all his work Hohimer explores the psychological effects of color, tracing his theories from the experiments of the French chemist, Chevreul, who influenced George Seurat. Blending colors on canvas in the manner of Cezanne and heightening the intensity and brilliance through careful juxtaposition of tones, Hohimer produces an emotional energy similar to the works of Van Gogh, Gauguin and Emil Nolde.

Critics have said the Hohimer's art envelops the viewer by creating alluring scenarios and inviting active participation in the story the artist has begun. The uniqueness of this art is that each time we look; we eagerly walk into his world.
---

High Note Social


February 22, 5:30-7:30pm
Music, Appetizers, Cash Bar and More!
For Dinner Reservations after the High Note Social, 727-573-3363

THANK YOU FOR ANOTHER GREAT YEAR!
We'll see you again, October 13-16, 2016


Check back for updates and upcoming events concerning the Clearwater Jazz Holiday and Jazz events in our area!
---
Do you have an artist that you would like to see at the

2016 CLEARWATER JAZZ HOLIDAY?
Let us know today at info@clearwaterjazz.com. Thank you for your support!