Directions for Parking


Jolley Trolley
Costs for Passengers
Jolley Trolley will charge fares for the shuttle as follows:
a) $1 per passenger for anyone boarding along the beach
b) Free for any Jolley Trolley Pass holders
c) Free for any Jazz Holiday VIP Pass holders
d) Free for any passengers picked-up near downtown parking garages
Jolley Trolley Path Description
The path that Jolley Trolley will travel every 30 minutes is as follows:
1) Depart the beach on regular Jolley Trolley routes
2) Meet shuttle on Island Estates (Publix), depart to downtown
3) Causeway to left on Ft. Harrison
4) Ft. Harrison to right on Park St.
5) Park St. to left on East Ave.
6) East Ave. to left on Laura St.
7) Laura St. to right on Ft. Harrison
8) Ft. Harrison to left on Drew
9) Drew to left on Osceola
10) Osceola to drop-off for Jazz Holiday
Parking Map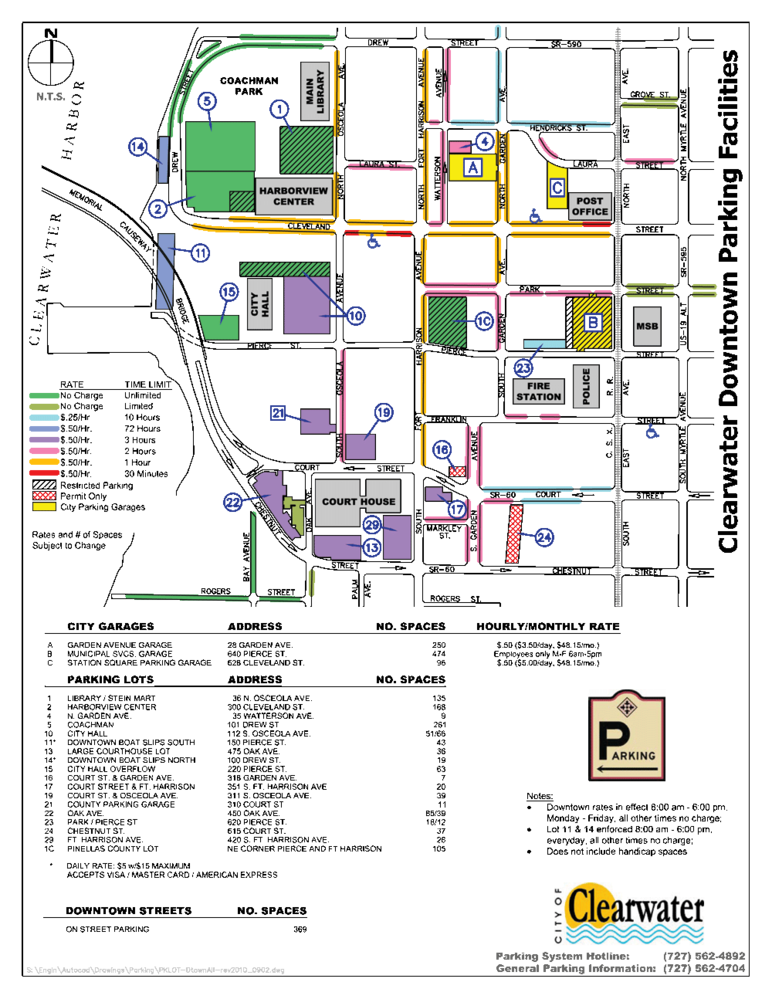 ---

2013 Clearwater Jazz Holiday Poster Unveiling & Silent Auction

June 11th

5:30 - 7:30pm

Music by
Clearwater Jazz Holiday / Ruth Eckerd Hall Jazz Combo


Food provided by

Check back for updates and upcoming events concerning the Clearwater Jazz Holiday and Jazz events in our area!
---
Do you have an artist that you would like to see at this year's

CLEARWATER JAZZ HOLIDAY?
Let us know today at info@clearwaterjazz.com. Thank you for your support!