Directions for Parking


Jolley Trolley
The 34th annual Clearwater Jazz Holiday Presented by The HCI Group is back again!! Get ready for a fabulous weekend of 4 days and 4 nights of music entertainment at Coachman Park in downtown Clearwater. One of the longest-running and best-known live jazz events in the country.
Catch any trolley on the route or board the dedicated Jazz Holiday trolley at Pier 60 or the Publix on Island Estates to go direct to Coachman Park.
Our Coastal Route trolleys will also be available from Coachman Park or Publix every hour, on Friday, Saturday and Sunday.
* Complimentary rides from the listed parking garages to Coachman Park
Shuttle Direct Route - APPROXIMATELY EVERY 30 MINUTES
October 17th - 4:00pm to 10:30pm
October 18th - 4:00pm to 11:30pm
October 19th - 3:00pm to 11:30pm
October 20th - 2:30pm to 10:00pm
* Complimentary rides from the listed parking garages to Coachman Park are:
Courthouse Parking
MSB Parking
Atrium Parking
Garden Ave Parking
City Hall Parking
For additional information visit www.clearwaterjolleytrolley.com for schedule and pricing
---
Parking Map
Handicapped parking is first come, first served and is located at the bottom of the hill and
is accessible off of Osceola Ave between the library & Winter's Dolphin Tale Adventure.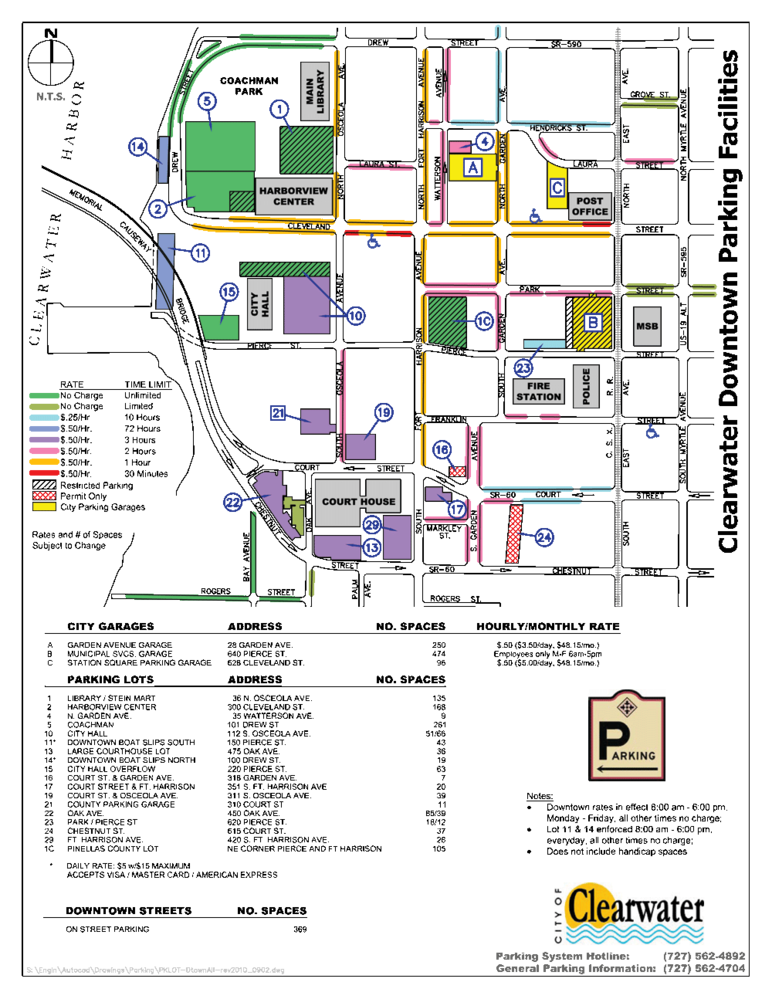 ---



Thanks for joining us this year

See you October 16-19, 2014
Check back for updates and upcoming events concerning the Clearwater Jazz Holiday and Jazz events in our area!
---
Do you have an artist that you would like to see at the

CLEARWATER JAZZ HOLIDAY?
Let us know today at info@clearwaterjazz.com. Thank you for your support!