Viewing: Donate to Clearwater Jazz Holiday
Please support the Education and Arts in our community! To donate to the Clearwater Jazz Holiday Educational Programs today, select the donation amount below that you would like to give to this worthy endeavor. For more information, please visit our Education page.
If the amount is larger then $100 please consider joining our High Note Society
---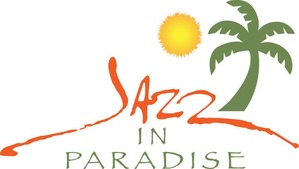 The Clearwater Jazz Holiday invites you to join us for an evening under the stars, aboard the StarLite Majesty Dining Yacht. Share our love and show your support as we help extend the reach of the Clearwater Jazz Holiday Education Programs throughout the Tampa Bay Area.
For more information and to Purchase Tickets, 727-461-5200
---


See you October 16-19, 2014

Educational Fundraiser

May 21st



Music by Allon Sams & Friends


For more information and to Purchase Tickets


Check back for updates and upcoming events concerning the Clearwater Jazz Holiday and Jazz events in our area!
---
Do you have an artist that you would like to see at the

CLEARWATER JAZZ HOLIDAY?
Let us know today at info@clearwaterjazz.com. Thank you for your support!