Join Clearwater Jazz Club


The Clearwater Jazz Club is an interactive way to stay connected with the happenings of the Clearwater Jazz Holiday. Be one of the first to know which artists are performing at this years event, win VIP tickets along with receiving special offers from our participating partners. Sign up today and be part of the Clearwater Jazz Club and provide feedback on the event and let us know which artsist you would like to see! Thank you for your support and we look forward to seeing everyone in the park, October 18-21, 2012.
Please take a moment to fill out our survey and join Clearwater Jazz Club today! Thank you for your support.
---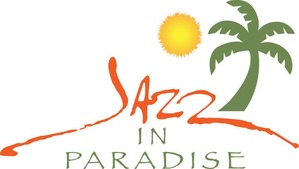 The Clearwater Jazz Holiday invites you to join us for an evening under the stars, aboard the StarLite Majesty Dining Yacht. Share our love and show your support as we help extend the reach of the Clearwater Jazz Holiday Education Programs throughout the Tampa Bay Area.
For more information and to Purchase Tickets, 727-461-5200
---


See you October 16-19, 2014

High Note Social

April 22nd
5:30pm until 7:30pm

Music by Peggy Morris & Pat Close


Check back for updates and upcoming events concerning the Clearwater Jazz Holiday and Jazz events in our area!
---
Do you have an artist that you would like to see at the

CLEARWATER JAZZ HOLIDAY?
Let us know today at info@clearwaterjazz.com. Thank you for your support!