STOP-TIME SERIES
with Frank Williams
part of

CJH's History of Jazz Outreach Program
Sponsored by:
Clearwater Jazz Holiday's History of Jazz Outreach Program engages professional musicians to share the story of Jazz through live, interactive musical experiences.
By Spring 2020, the Program had reached nearly 30,000 students in approximately 60 Tampa Bay area schools and has also evolved to bring meaningful experiences to schools and organizations serving at risk students, people of all ages with special needs, neurodiversities, and autism, as well as older adults in senior living communities and memory care centers.
Frank T. Williams III, a 40-year + educator, band director, clinician, author, adjudicator, and composer, is a long-time CJH Education partner, important to the development of many CJH Outreach programs.
In 2020, CJH launched its STOP-TIME SERIES with Frank Williams to complement the History of Jazz Outreach Program by creating a comprehensive visual and audio History of Jazz archive delivered in Frank's one-of-a-kind style.
Watch and Listen
All STOP-TIME SERIES videos are archived on this page.
Coming soon you can also enjoy listening to the STOP-TIME SERIES as part of our
Young Lions Jazz Master "Virtual" Sessions Podcast
Presented by:
Available on the following platforms:
Anchor, Apple Podcasts, Spotify, Google Podcasts, Breaker, RadioPublic, and PocketCasts, with more added soon!
Most platforms are accessible from here:
https://anchor.fm/clearwater-jazz-holiday-foundation
We also thank our friends at
AVID Brewing and the
Hideaway Cafe St. Pete
for their support of the
STOP-TIME SERIES with Frank Williams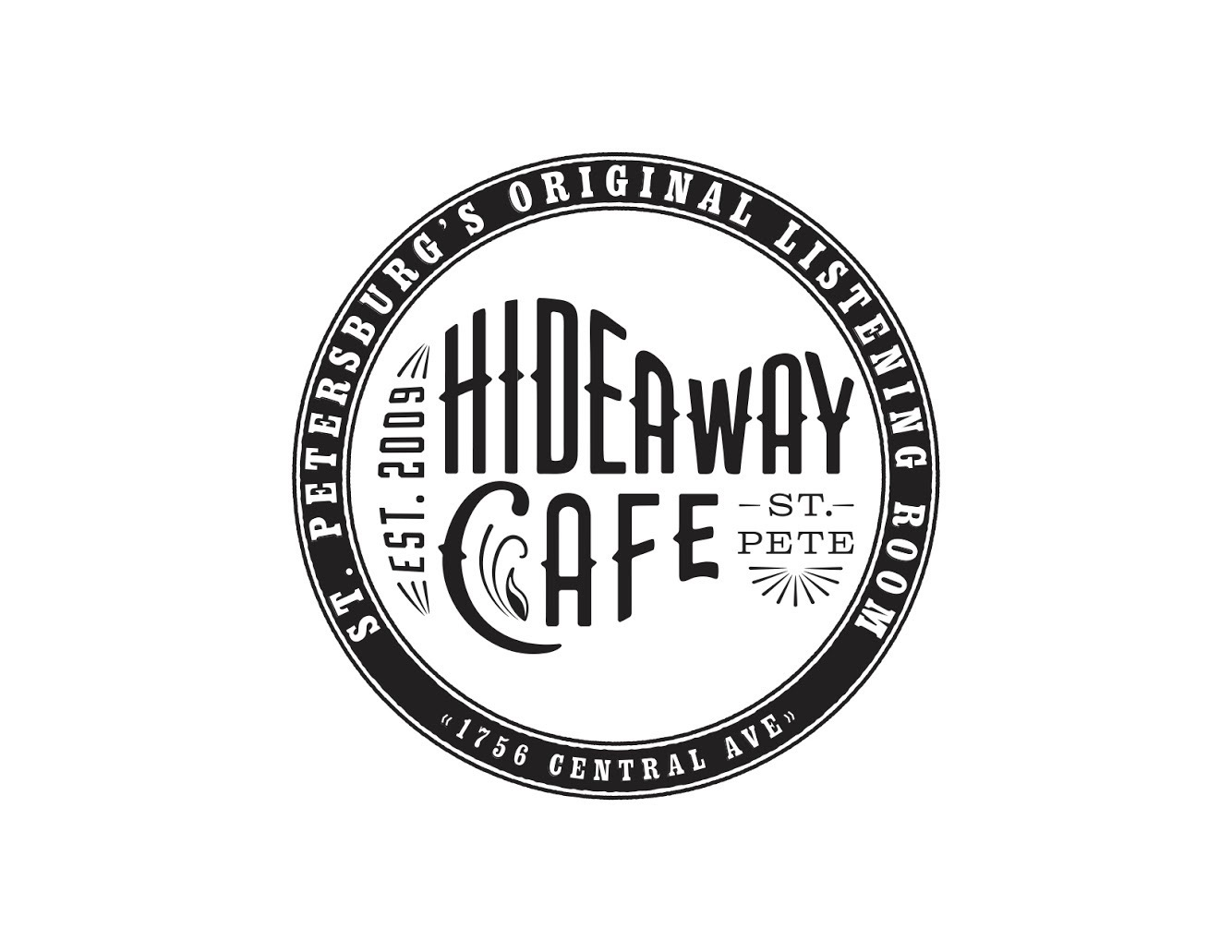 1860 – 1890
Before Storyville
Civil War Influences – https://youtu.be/awn-AU3-n6E
Socio-Economic Influences – https://youtu.be/-MRQ0Hj-gf8
1890 - 1910
Brass Bands, Ragtime & Early "Jass"
Pickwick Brass Band (1873 - 1900s ) – https://youtu.be/26bI8KE_dJg
Eureka Brass Band (1880s ) – https://youtu.be/_0M1vrONKLA
Onward Brass Band (1880 - 1925 ) – https://youtu.be/dgjiklmqHM0
Excelsior Brass Band (1880s - 1928 ) – https://youtu.be/tC7tOule0r4
People
Buddy Bolden (1877 - 1931 ) – https://youtu.be/8xymL9ilJp8
"Big Eye" Louis Nelson Delisle (1880/85 - 1949 ) – https://youtu.be/uu1EI_YwhWE
Papa Jack Laine (1873 - 1966 ) – https://youtu.be/tZTxjmHaJM4
Freddie Keppard (1890 - 1933 ) – https://youtu.be/Mv1CClbKlPQ
Places
Treme/Congo Square – https://youtu.be/f_JLiqS7-xE
Jackson Square – https://youtu.be/LKIWn61WMqk
Globe Hall – https://youtu.be/xOBren01PSY
Storyville – https://youtu.be/BPLtjhw7ykY
1910 - 1930
People
William Christopher Handy (1873 - 1958 ) – https://youtu.be/wcswGt_Ytf4
Edward "Kid" Ory (1886 - 1973 ) – https://youtu.be/4-RmtQFKphY
Joe "King" Oliver (1885 - 1938 ) – https://youtu.be/8vVTNrc7Crc
Jelly Roll Morton (1890 - 1941 ) – https://youtu.be/EqmA5mZz5q0
Louis "Satchmo" Armstrong (1901-1971 ) – https://youtu.be/n9p7Tip6QD0
James Fletcher Hamilton Henderson (1897 - 1952 ) – https://youtu.be/RAPPmYBnAkM
Maime Smith (1891 - 1946 ) – https://youtu.be/kzpFKC_W5Ck
Bix Beiderbecke (1903-1931 ) - https://youtu.be/bsT8DpMRpnw
Fats Waller (1904-1943 ) - https://youtu.be/L8wuIi4hKqg
Chick Webb (1905-1939 ) – https://youtu.be/dn0j6nC52Ac
Places
Chicago – https://youtu.be/hkSdk88A4W0
St. Louis – https://youtu.be/O8xf-xujV7Y
Dunham Hotel & Club Alabama, Los Angeles – https://youtu.be/4LUeevan_Sk
The Grand Terrace Cafe, Chicago - https://youtu.be/frHVUnYwAxM
Early Montreal Jazz Clubs – https://youtu.be/Mxp-xiThptA
Town Hall, NYC – https://youtu.be/Q1zDoF6Zl9c
1930 – 1940
People
Earl "Fatha" Hines (1903-1983 ) - https://youtu.be/_nSnRb_pBT8
Benny Carter (1907-2003 ) - https://youtu.be/XtFl7erjZtc
Johnny Hodges (1907-1970 ) - https://youtu.be/qTZuzIcidvM
Benny Goodman (1909 - 1986 ) – https://youtu.be/Q12vsBjYCn8
Art Tatum (1909 - 1956 ) - https://youtu.be/bAgLjQSnJOU
Mary Lou Williams (1910-1981 ) – https://youtu.be/IhUxujJOpKU
Duke Ellington (1899 - 1974 ) – https://youtu.be/RuEGHrBY12k
Jay McShann (1916 - 2006 ) –https://youtu.be/-0_pQYQTTIU
Count Basie (1904 - 1984 ) – https://youtu.be/SRMvIZvh6-k
Papa Joe Jones (1911 - 1985 ) – https://youtu.be/YBxe1hfPSq0
Billy Eckstine (1914 - 1993 ) – https://youtu.be/2uSEk2Wk5SU
Lester Young (1909 - 1959 ) – https://youtu.be/DPcrzQfw7ik
Cab Calloway (1907 - 1994 ) – https://youtu.be/-GG5xv1b5nI
Coleman Hawkins (1904 - 1969 ) – https://youtu.be/9qkq3vtg3w8
Django Reinhardt (1910 - 1953 ) and Stephane Grappelli (1908 - 1997 ) – https://youtu.be/jWikOovhTnI
Grappelli appeared at Clearwater Jazz Holiday in 1996
Billie Holiday (1915 - 1959 ) – https://youtu.be/i9v4zRxBRtw
Charlie Christian (1916-1942 ) - https://youtu.be/-6WOgGdknvI
Tadd Dameron (1917-1965 ) - https://youtu.be/x8ox8wmai7M
Ella Fitzgerald (1917 - 1996 ) – https://youtu.be/Kh7pDkT0Gw8
Jimmy Blanton ( 1918-1942 ) – https://youtu.be/q0H44vN02GU
Places
Baker's Keyboard Lounge – https://youtu.be/NDR_s9cKZjg
Savoy Ballroom – https://youtu.be/wPi1rwbu-vk
Cotton Club – https://youtu.be/Uw5OX8-G5GE
Minton's Playhouse Part I – https://youtu.be/A3v5bus6G7I
Hot Club de France – https://youtu.be/VB9yCKhLcZI
Café Society – https://youtu.be/G2z1lXr22mI
Paramount Theatre – https://youtu.be/4C8HHmHpxyE
1940 – 1950
Bebop
People
Lionel Hampton (1908-2002 ) - https://youtu.be/VyI13hPkCkk
Stan Kenton (1911-1979 ) - Part I: https://youtu.be/sP7ErCRZH3M
Stan Kenton (1911-1979 ) - Part II: https://youtu.be/LPbFwnOgLzA
Billy Strayhorn (1915-1967 ) – https://youtu.be/Bmo8GQvqtP4
Thelonious S. Monk (1917 - 1982 ) – https://youtu.be/a6C5W91N3ko
Dizzy Gillespie (1917 - 1993 ) – https://youtu.be/-9pE5auDTw0
Appeared at Clearwater Jazz Holiday in 1982
Buddy Rich (1917 - 1987 ) – https://youtu.be/94pBAnCerj4
Appeared at Clearwater Jazz Holiday in 1981
Buddy Rich Part II ( 1917-1987 ) – https://youtu.be/YofhlyJTAcE
Panama Francis ( 1918-2001 ) - https://youtu.be/RvNmw54bBTE
Hank Jones (1918-2010 ) - https://youtu.be/xBd0PiOQcj4
Nat King Cole (1919-1965 ) - https://youtu.be/jjjTzr48TCU
Art Blakey ( 1919-1990 ) – https://youtu.be/HDSSP6H61FY
Charlie Parker (1920 - 1955 ) – https://youtu.be/_KiMUz71BBo
Erroll Garner ( 1921-1977 ) – https://youtu.be/-8YrGA7JnIE
Oscar Pettiford ( 1922-1960 ) – https://youtu.be/Lqxnr7n5w50
Dexter Gordon ( 1923-1990 ) – https://youtu.be/U9bl4O1R34w
Bud Powell (1924 - 1966 ) – https://youtu.be/S5dRM59HFIM
Miles Davis (1926 - 1991 ) - Part I – https://youtu.be/bPkKobUucZA
Ray Brown (1926 -2002 ) - https://youtu.be/faTDNguUHoA
J.J. Johnson (1924 - 2001 ) –https://youtu.be/nwuLVI4t1tY
Kenny Clarke (1914 - 1985 ) – https://youtu.be/p6vxFNQiSxI
Dinah Washington (1924 -1963 ) - https://youtu.be/61nCYm5PaMo
Sarah Vaughan (1924 - 1990 ) – https://youtu.be/jCVur7nFqM8
Betty Carter (1929-1998 ) – https://youtu.be/U1TIbpJP2cI
Tony Bennett (Born 1926 ) Part I – https://youtu.be/MNngHLDPn7U
Appeared at Clearwater Jazz Holiday in 2008
Tony Bennett (Born 1926 ) Part II – https://youtu.be/bIMka81K3q0
Appeared at Clearwater Jazz Holiday in 2008
Places
Minton's Playhouse, NYC - Part II – https://youtu.be/8ZhoBQO4OPo
Three Deuces & The Onyx Club, NYC – https://youtu.be/Iinkx10-15g
Royal Roost – https://youtu.be/Nyu-98330Kc
Blue Bird Inn Detroit - https://youtu.be/i7RrB5v0iKA
1950 - 1960
"Cool" Jazz, Hard Bop
People
Thad Jones (1923 -1986 ) - https://youtu.be/x7Pzq44N94I
Milt Jackson ( 1923-1999 ) – https://youtu.be/RX3ctg2X_fc
Horace Silver (1928-2014 ) - https://youtu.be/x9_CVeiwCMs
Barry Harris (1929-2021 ) - https://youtu.be/EIHdy7X1tMQ
Paul Desmond ( 1924-1977 ) – https://youtu.be/UXmIhJDCsHw
Max Roach Part I ( 1924-2007 ) – https://youtu.be/frpBQKCPMfs
Max Roach Part II ( 1924-2007 ) – https://youtu.be/PIDgBBN_HqU
Gene Ammons ( 1925-1974 ) – https://youtu.be/ThgXuFnlhgw
John Coltrane (1928 - 1967 ) – https://youtu.be/Zr_oPN9-xm8
Julian Cannonball Adderley (1928 - 1975 ) – https://youtu.be/RInDiJbr5Gg
Chet Baker (1929 - 1988 ) – https://youtu.be/rRelqPGx628
Maynard Ferguson ( 1928-2006 ) – https://youtu.be/R4sRigTRHXM
Dave Brubeck (1920 - 2012 ) – https://youtu.be/S5qu1bcr1Xo
Appeared at Clearwater Jazz Holiday in 1984
Gerry Mulligan (1927 - 1996 ) – https://youtu.be/6Q5hlHtkYvk
Miles Davis (1926 - 1991 ) Part II – https://youtu.be/6hIUk3WpPwU
Bill Evans (1929 - 1980 ) – https://youtu.be/e8xGgau5qkk
Gil Evans (1912 - 1988 ) – https://youtu.be/AM2Te4fkBRc
Stan Getz (1927 - 1991 ) – https://youtu.be/JUewJkr5hVs
Appeared at Clearwater Jazz Holiday in 1986
Charles Mingus (1922 - 1979 ) – https://youtu.be/Qj6tunkqmUg
Horace Silver (1928-2014 ) – https://youtu.be/6ccXiniIsr0
Toshiko Akiyoshi (Born 1929 ) - https://youtu.be/7QY0_3URuas
Ahmad Jamal (Born 1930 ) - https://youtu.be/i1mNSMmOjx0
Sonny Rollins (Born 1930 ) – https://youtu.be/UfRZJAeN48M
Appeared at Clearwater Jazz Holiday in 1989
Clifford Brown (1930 - 1956 ) - https://youtu.be/ka-zeiYSysQ
Ray Charles Part I (1930 - 2004 ) – https://youtu.be/j0uqeIzuihY
Ray Charles Part II (1930-2004 ) – https://youtu.be/_Xt8fZeJgYk
Donald Byrd (1932-2013 ) - https://youtu.be/RMy-CUMhaVQ
Kenny Burrell (Born 1931 ) – https://youtu.be/amTMzbR-CkA
Places
The Five Spot – https://youtu.be/O6tps4iKro4
Birdland – https://youtu.be/ck86VR8a8p4
Cafe' Bohemia – https://youtu.be/RaW9Up2gfHk
Newport Jazz Festival – https://youtu.be/4YCYVLcrcgk
The Half Note – https://youtu.be/_kKYMD8rcVk
Flame Show Bar Detroit – https://youtu.be/GF8jnjTHHoU
1960 - 1970
Afro Cuban Jazz, Brazilian Jazz, Free Jazz, Afrocentric Jazz
People
Yusef Lateef ( 1920-2013 ) – https://youtu.be/WHp6_0vLlDA
Tito Puente (1923 - 2000 ) – https://youtu.be/vzW8DmDnkgM
Appeared at Clearwater Jazz Holiday in 1987, 1996, 1999
Wes Montgomery (1923-1968 ) - https://youtu.be/_OfIIY_CJvw
Gene Ammons ( 1925-1974 ) – https://youtu.be/ThgXuFnlhgw
Jimmy Smith ( 1925-2005 ) – https://youtu.be/9EBkyWrp3kg
Oscar Peterson ( 1925-2007 ) – https://youtu.be/6uBrFa9eRgA
Elvin Jones ( 1927-2004 ) – https://youtu.be/oV2LbGCkG4s
Antonio Carlos Jobim (1927 - 1994 ) – https://youtu.be/sRKBeT2wwkY
John Coltrane (1926 - 1967 ) Part II – https://youtu.be/NfN8kGhAfIY
Julian Cannonball Adderley (1928 - 1975 ) Part II – https://youtu.be/uDL6mJjNZjw
Dave Brubeck (1920 - 2012 ) Part II – https://youtu.be/D9RaPmGFVDE
Appeared at Clearwater Jazz Holiday in 1984
Miles Davis (1926 - 1991 ) Part III – https://youtu.be/6wGlbEqabcg
Stan Getz (1927 - 1991 ) – Video Coming Soon
Appeared at Clearwater Jazz Holiday in 1986
Ornette Coleman (1930-2015 ) – https://youtu.be/-geMPCnpQfw
Herbie Hancock (Born 1940 ) – https://youtu.be/V-hpx0YW-0o
Appeared at Clearwater Jazz Holiday in 2003
Wayne Shorter (Born 1933 ) – https://youtu.be/T_Bs_p86hIg
Nina Simone (1933-2003 ) – https://youtu.be/4CO7cgFVMeE
Nancy Wilson (1937 - 2018 ) – https://youtu.be/LE7psn48Rfk
Appeared at Clearwater Jazz Holiday in 1987
Freddie Hubbard (1938-2008 ) – https://youtu.be/64QSennOQpY
Chucho Valdes (Born 1941 ) – https://youtu.be/ZR8_aZb1uW8
Preservation Hall Jazz Band (Formed in 1960s ) – https://youtu.be/8S4O2iLTMJE
Appeared at Clearwater Jazz Holiday in 2016
Places
Preservation Hall, New Orleans – https://youtu.be/ta-RrKKgh40
The Lighthouse Cafe, LA – https://youtu.be/J1kY0khWvdk
The Village Vanguard, NYC – https://youtu.be/DUZH0r5_6Nc
The Village Gate, NYC – https://youtu.be/nB2Xd1PciY4
Blues Alley, Washington DC – https://youtu.be/TsPqQdecKtA
Slugs Saloon – https://youtu.be/5LIsO7VaIMg
The Embers NYC – https://youtu.be/I5NT7O9LzY8
Fusion, Jazz Funk, Jazz Soul
1970 - 1990
People
Miles Davis (1926 - 1991 ) Part IV – https://youtu.be/Nz_6qWXyCK0
Joe Pass (1929 - 1994 ) - https://youtu.be/eHEtmFSybIk
John McLaughlin (Born 1942 ) – https://youtu.be/XfAvgiT_2O0
Tony Williams (1945 - 1997 ) – https://youtu.be/15M-KlEwyls
Al Di Meola (Born 1954 ) – https://youtu.be/xmZ6yWqGlYE
Appeared at Clearwater Jazz Holiday in 1997
Jaco Pastorius (1951 - 1987 ) – https://youtu.be/THjOPt5Q3-0
Stanley Clarke (Born 1951 ) – https://youtu.be/yR4Zzyvb51U
Appeared at Clearwater Jazz Holiday in 1998, 2000, and 2005
Joe Zawinul (1932 - 2007 ) – https://youtu.be/0eL731g-AEM
Grover Washington Jr. (1943 - 1999 ) – https://youtu.be/u1y7cWd__Ug
George Benson (Born 1943 ) – https://youtu.be/b23U6SjUYXA
Appeared at Clearwater Jazz Holiday in 2007
Wynton Marsalis (Born 1961 ) – https://youtu.be/aRqpJb-pcMg
Chick Corea (Born 1941 ) Part I – https://youtu.be/YVisnO7ncEQ
Appeared at Clearwater Jazz Holiday in 2002 and 2014
Poncho Sanchez (Born 1951 ) – https://youtu.be/nlKmI2ZaLvo
Appeared at Clearwater Jazz Holiday in 1989, 2001, 2015
Marcus Miller (Born 1959 ) – https://youtu.be/Zu5EWAM3Gsc
Appeared at Clearwater Jazz Holiday in 2018
Terence Blanchard (Born 1962 ) – https://youtu.be/Z7HAvVUQ6Mg
Appeared at Clearwater Jazz Holiday in 1989 and 2000
Marcus Roberts (Born 1963 ) – https://youtu.be/VO_s-CZwbzA
Appeared at Clearwater Jazz Holiday in 2009
Places
Blue Note Jazz Club NYC – https://youtu.be/J_042wjbwbU
New York Jazz Museum – https://youtu.be/PcOfupzwYqg
Schomburg Center for Research in Black Culture: https://youtu.be/O6NGYbyDk_c
Baker's Keyboard Lounge Part II: https://youtu.be/rRa4hAKrZBE
1990 - 2010
People
Roy Hargrove (1969 - 2018 ) – https://youtu.be/JfgmeIoUvvU
Brad Mehldau (Born 1970 ) – https://youtu.be/jHJhDruuUCo
Chris Potter (Born 1971 ) – https://youtu.be/ZFpKVH_ztJY
Joshua Redman (Born 1969 ) – https://youtu.be/BUpfATzVGQw
Christian McBride (Born 1972 ) – https://youtu.be/F6mpC-k3YXI
Appeared at Clearwater Jazz Holiday in 2011
Diana Krall (Born 1964 ) – https://youtu.be/rDs9kdEkNRg
Places
Jazz Kitchen, Indianapolis – https://youtu.be/_gU84A8UoAo
Snug Harbor, New Orleans – https://youtu.be/vaELI5Sng3M
Yoshi's, San Francisco – https://youtu.be/JJOn_NPt0qA
Scullers, Boston – https://youtu.be/wz9McQwIrSw
Jazz Bakery, LA – https://youtu.be/G_L9lINVvj4
Smalls, NYC – https://youtu.be/TaYmZOYwbKc
2010 - 2020
People
Stefon Harris (Born 1973 ) – https://youtu.be/hAtuQIxoMT0
Vijay Iyer (Born 1971 ) – https://youtu.be/FsyebjugKJM
Robert Glasper (Born 1978 ) – https://youtu.be/PiC9f7J4HQY
Sean Jones (Born 1978 ) – https://youtu.be/tbaWuJFapp8
Christian Scott (Born 1983 ) – https://youtu.be/bElWq7u2xYo
Esperanza Spalding (Born 1984 ) – https://youtu.be/ZwKQQ32Wab8
Appeared at Clearwater Jazz Holiday in 2012
Places
North Sea Jazz Festival, Netherlands – https://youtu.be/hbcBn_fwUGI
Montreux Jazz Festival, Switzerland – https://youtu.be/irjr2KvqvKo
Nice Jazz Festival, France – https://youtu.be/9ee0D9EMTdg
Montreal International Jazz Festival, Canada – https://youtu.be/Oo0bFRUyAQk
Rue Des Lombards, Paris – https://youtu.be/O0taCnq-_zo
Cape Town International Jazz Festival, South Africa – https://youtu.be/JQblE1mOnhs
Jazz Café, Havana Cuba – Video Coming Soon
Havana International Jazz Festival - https://youtu.be/NWT1kEsA_bw
Special Topics
Jazz Education Then & Now – https://youtu.be/i2AW57r6j-4