Jazz Education

Support Music & Arts Education in Tampa Bay
Did you know that the main mission of the Clearwater Jazz Holiday Foundation is to support music & arts education in the Tampa Bay area?
For more than 30 years, CJH has provided scholarships to talented, local students interested in pursuing jazz education. The CJH Foundation also brings resources and opportunities to local students through education outreach, internships and intensive jazz education sessions with international recording artists.

Jazz Education Outreach Program


The CJH Youth Outreach Initiative is designed to bring live, interactive jazz music to schools in our community. This year, we visited 15 area middle schools and presented a dynamic workshop designed to engage students with the culture, history and feel of live jazz music.
Working with highly regarded educator, Frank Williams, the CJH Foundation presents performances that mix historical narration with live jazz standards. This combination becomes a unique journey for students, filled with cultural the diversity that is American Jazz. Education and entertainment happen simultaneously as our Outreach Program continues to reach new audiences in an effort to ensure that the art form will survive in our community.

Helping to further the education of youth in our community is the fulfillment of the Clearwater Jazz Holiday Foundation Mission.
Jazz Resources on the web
Lincoln Center Jazz - www.jalc.org/jazzed/index09.html
Monk Institute- www.monkinstitute.org/education.php?Page=EDU-OV
National Public Radio- www.npr.org/music/genres/jazz-blues/
Music Education National Conference- www.menc.org/s/jazz/
Jazz Radio- www.wbgo.org/
Clearwater Jazz Holiday partners with Ruth Eckerd Hall's Marcia P. Hoffman Performing Arts Institute to offer jazz clinics and a comprehensive jazz track program. In addition, the Clearwater Jazz Holiday & Ruth Eckerd Hall Jazz Youth Scholarship is presented annually to exceptional jazz students who display promise in their desire to pursue a musical education.
A select group of 10 students involved in the jazz track program are chosen to participate in The Ruth Eckerd Hall & Clearwater Jazz Holiday Combo. This elite band is made up of top performing students, usually in their junior or senior year of high school. This prestigious group has performed at events for both Ruth Eckerd Hall and the Clearwater Jazz Holiday, including: the Chocolate Nutcracker, Pre-Bacchus Dinner event, The Annual Bacchus at the Vinoy, Clearwater Jazz Holiday and various CJH events.
Click here watch them perform: http://www.youtube.com/watch?v=dk2Skf18Huo


For more information on the jazz track program or Clearwater Jazz Holiday & Ruth Eckerd Hall Jazz Youth Scholarship please see www.rutheckerdhall.com/Learning_and_Outreach


Pinellas Education Foundation


Clearwater Jazz Holiday continues to reach further into our community by partnering with the Pinellas Education Foundation. Through this partnership, CJH is able to award scholarships to outstanding seniors in Pinellas County Schools. A history of success and passion for music are the main qualities that the CJH Selection Committee looks for in the winning students applications each year.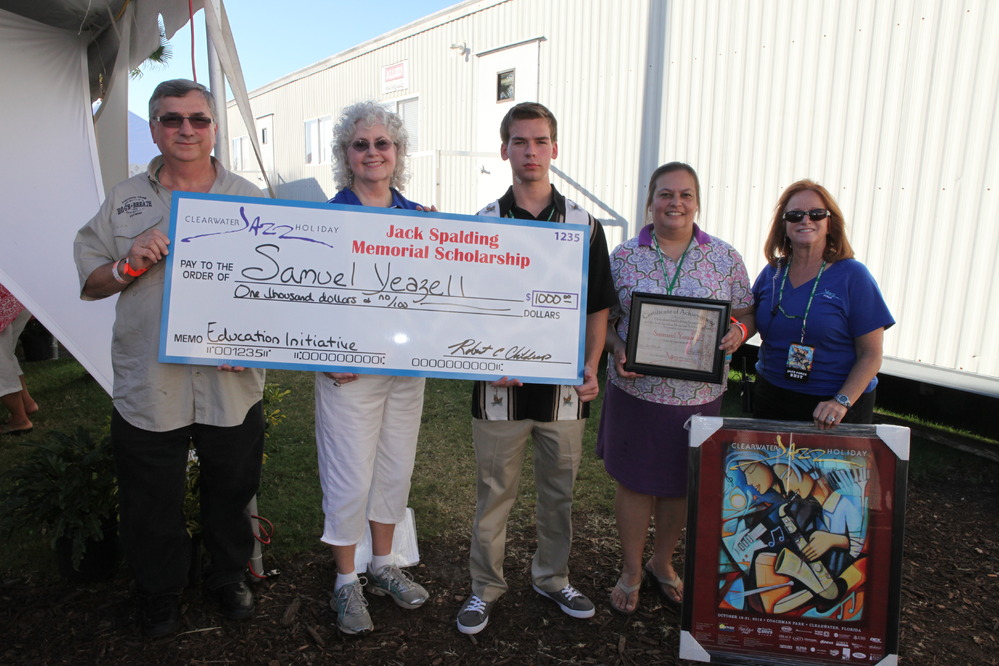 Service Learning


Clearwater Jazz Holiday provides a world-class setting for unique, event-based learning experiences. Students in area high schools and universities participate in all facets of our event production. Service learning positions include photography, journalism, stage and video production, culinary arts, graphic design and merchandising. By participating in the event in October, students gain real-world knowledge, have a chance to meet popular recording artists and view the event from the performer's perspective.

Strategic Partnerships


Clearwater Jazz Holiday depends on dynamic, mutually beneficial relationships with our strategic partners to carry out our commitment to music and arts education in Tampa Bay. A special working group is dedicated to identifying and building these key relationships as CJH continues to grow and change. In 2012, we welcomed new partnerships with The Art Institutes of Tampa, SPC & Eckerd College. These growing relationships help expand the reach of our mission and strengthen public visibility for those who stand with us as we champion education.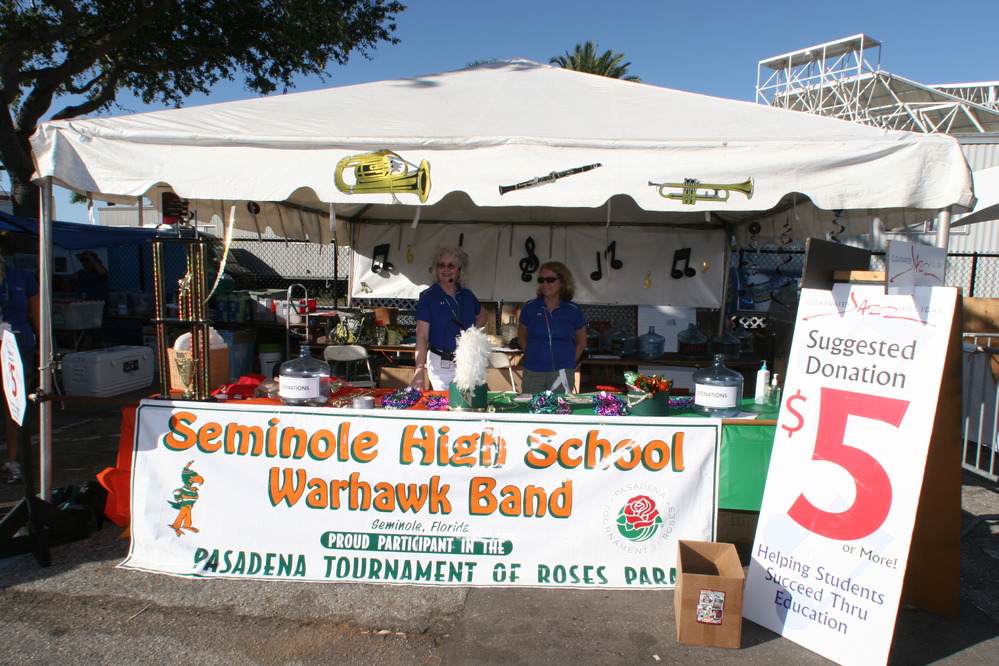 Get Involved!


If you would like to join us in our effort to support music & arts education in Tampa Bay, please contact our office at 727-461-5200 or email brenna@clearwaterjazz.com. We appreciate your support and look forward to partnering with you!
---

High Note Social


February 22, 5:30-7:30pm
Music by Kayla & Natalie, Appetizers, Cash Bar and More!
For Dinner Reservations after the High Note Social, 727-573-3363

THANK YOU FOR ANOTHER GREAT YEAR!
We'll see you again, October 13-16, 2016


Check back for updates and upcoming events concerning the Clearwater Jazz Holiday and Jazz events in our area!
---
Do you have an artist that you would like to see at the

2016 CLEARWATER JAZZ HOLIDAY?
Let us know today at info@clearwaterjazz.com. Thank you for your support!