MY "VIRTUAL" JOURNEY WITH JAZZ

PART OF

CJH'S MY JOURNEY WITH JAZZ PROGRAM
Sponsored by: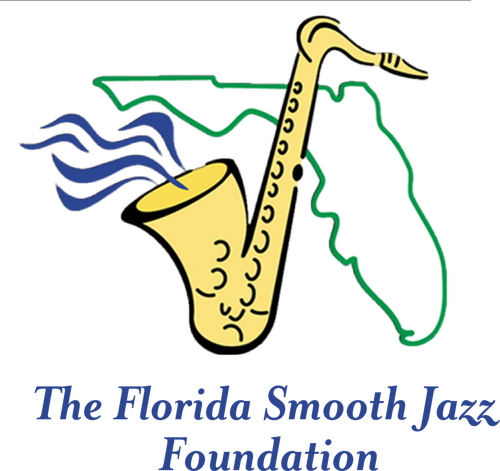 My "Virtual" Journey with Jazz is part of CJH's My Journey with Jazz Program -
an out-of-classroom music mentoring project in a unique game format.
It delivers a meaningful experience to neighborhood family center
after-school and summer programs in economically challenged communities.
In addition to influential figures, the Program highlights important places and also paints
a picture of the social, political, and economic climate from the
emancipation proclamation through the industrial revolution and beyond.
By Spring 2020, over 430 students had participated across 7 neighborhood family centers,
with over 1,200 families indirectly impacted as part of culminating performance finales.
In 2020, CJH launched its My "Virtual" Journey with Jazz to complement the traditional program by creating an online resource to reinforce the in-person learning and expand the reach and impact.
This virtual component also provides educational videos about jazz instrumentation and other special presentations. Students earn achievement recognition by watching the videos and answering questions.
Follow along as we build a next generation appreciation for Jazz and the history behind this truly American art form – one student at a time!
And be sure to visit our
STOP-TIME SERIES with Frank Williams
for a deeper dive into the great History of Jazz.
New Orleans & Early Jazz PART 1
New Orleans & Early Jazz PART 2
Questions:
1 ) What City is often called the birth place of Jazz?
2 ) Which one of the following musicians is NOT from the New Orleans and Early Jazz period?

a ) WC Handy
b ) Buddy Bolden
c ) Miles Davis
d ) Joe 'King" Oliver
e ) "Kid" Ory
f ) Jelly Roll Morton
g ) Louis Armstrong
3 ) What famous trumpet player and singer was nicknamed "Satchmo," "Satch," and "Pops?"
4 ) Even though it was a very rough place to visit, what area of New Orleans covering several blocks of bars and other businesses starting in 1890 became a popular place for Jazz musicians of all colors and backgrounds to play and entertain and was important to the early development of Jazz?
5 ) What is the tradition called of brass band parades in New Orleans where people follow the band to enjoy the music, dance, and be part of the community. This tradition has roots in the City's Jazz funerals and you can see the tradition all over the city especially in the African American neighborhoods of Treme and Central City.
The Swing Era PART 1
The Swing Era PART 2
Questions:
1 ) What type of band became very popular in the Swing Era?

a ) Big Bands
b ) Combos
c ) Second Line Parades
d ) Rock Bands
2 ) Who is the musician who standardized the instrumentation and created the first written arrangements for the big band?
3 ) Who is the band leader who moved his band from Washington D.C. to New York City and gained long-lasting fame for his performances at the Cotton Club?
4 ) When Storyville in New Orleans closed in 1917 many musicians were out of work and travelled up north to this City also known as the "Windy City."
5 ) What technological invention relating to the communication of news and music caused New York City to become the new center for Jazz?
Bebop & Beyond PART 1
Bebop & Beyond PART 2
Questions:
1 ) What American jazz musician, important to the development of Bebop style of jazz, was also known as "Yardbird" and "Bird?"
2 ) Which one of the following places was NOT around during the development of Bebop?

a ) Minton's Playhouse
b ) Storyville
c ) Birdland
d ) Village Vanguard
3 ) Which of the following musicians played the trumpet?

a ) Thelonious Monk
b ) Dizzy Gillespie
c ) Charlie Parker
d ) John Coltrane
4 ) What musician had the biggest selling Jazz Album of all time entitled Kind of Blue?
5 ) Which of the following musicians was NOT part of the electronic Jazz/fusion movement of the late 1900's?

a ) Herbie Hancock
b ) Chick Corea
c ) Miles Davis
d ) John Coltrane
Jazz & The World PART 1
Jazz & The World PART 2
Questions:
1 ) Musicians from which of the following countries and cultures influenced jazz music?

a ) Africa
b ) Puerto Rico
c ) Brazil
d ) All of the above
2 ) Which musician was known as the Queen of African Jazz?
3 ) Which Brazilian musician introduced the Bossa Nova type of music to Jazz?
4 ) What country produced the most influential European Jazz guitarist?
5 ) What Caribbean Country most influenced the music of Dizzy Gillespie?
Frank T. Williams III, a 40-year + educator, band director, clinician, author, adjudicator, and composer, is a long-time CJH Education partner, important to the development of many CJH Outreach programs.
Other participating musicians and educators are: Alejandro Arenas, Karen Benjey, Jeremy Carter, Mark Feinman, John Jenkins, Ed Kennedy, John O'Leary, JJ Patishall, Joe Porter, Charlie Robinson, James Suggs, Butch Thomas, Glenn Stevenson, Tyler Wertman, Dwayne White
Clearwater Jazz Holiday
Thanks the Duke Energy, Pinellas Community Foundation,
and the Pinellas County Sheriff's Office
For their Support of the My Journey with Jazz Program
and this Special Virtual Adaptation
LEARN MORE ABOUT THE TRADITIONAL
MY JOURNEY WITH JAZZ PROGRAM


THANK YOU TO ALL THE MUSICIANS
who make Clearwater Jazz Holiday Foundation
Education & Outreach so special!
Congratulations to the Following
Students and CJH Supporters
Who have Completed
Their Jazz Journey with Us!
A Certificate of Achievement is Presented to
all Participants who Watched the Above Videos and
Successfully Answered the Questions
Junior Jazz Master
Recognition Video
Coming Soon!
Learn About Jazz Instrumentation

My "Virtual" Journey with Jazz
Special Presentations