Support Music & Arts Education in Tampa Bay
The Clearwater Jazz Holiday Foundation makes a huge impact with innovative programs, special funding,
and community initiatives.
History of Jazz Education Outreach Program
Presented in Part By:
Acuff & Linington Wealth Management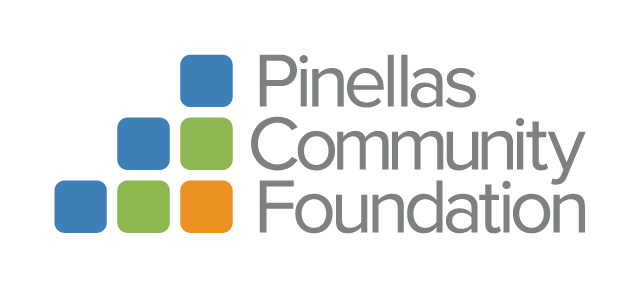 The Clearwater Jazz Holiday Foundation thanks the following CJH Outreach Partners and organizations for helping sustain and grow its popular History of Jazz Education Outreach Program, an interactive, musical presentation by local, professional musician mentors offered to local schools and special groups at no cost and educating students about the culture, history, and feel of jazz and its evolution as a unique, American art form.
Pinellas Realtor Association

Deeb Elder Law
Acuff & Linington Wealth Management of Raymond James
Rotary Club of Clearwater
Pinellas Community Foundation
Rotary Club of Largo
The Foundation produces the Program by partnering with prominent, Bay Area band and jazz educator, Frank T. Williams III, and an amazing professional group of local jazz musicians. Since the Program's beginning just a few years ago, it has directly impacted thousands of middle and elementary school students primarily in the public school system, reaching a diverse student population of varying socioeconomic backgrounds. The Foundation has also adapted the presentation to various audiences and has delivered the Program to special groups outside the school system. Williams leads an incredibly engaging, interactive musical journey through time, themed in Jazz history and geography lessons, with significant student interaction. The musicians use several jazz standards to illustrate the essential components of jazz, improvisation, and the interaction among the artists. Students learn about influential figures, important locations, critical time periods, and how jazz influences other genres. The Program is building a new generation jazz audience and inspiring elementary and middle school students to pick up an instrument.
Students enjoying a one-of-a-kind instructional experience at Clearwater jazz Holiday's Young Lions Jazz Master Sessions.
Presented in Part By: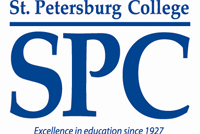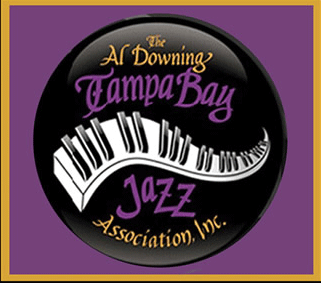 Among the Foundation's year-round activities and initiatives is Clearwater Jazz Holiday's Young Lions Jazz Master Sessions, presented, in part, by UBS Financial, Marcia P. Hoffman School of the Arts at Ruth Eckerd Hall, St. Petersburg College, The Al Downing Tampa Bay Jazz Association, Inc. and Yamaha. The annual program is a one-of-a-kind instructional experience connecting Bay Area jazz students with university jazz educators and jazz professionals and offered at no cost to invited schools. Ruth Eckerd Hall's Murray Theatre and adjoining music rooms provide a world-class setting for the program's ensemble performances, group clinics, and instrument-specific break-out workshops. In addition to the high level instruction, participants enjoy a peer-to-peer collaborative environment, bridging students of varying backgrounds, encouraging socialization, and building confidence.
The festivities also include a celebration reception at the Murray Theatre where invited educators and participating band directors can mingle with Jazz Holiday representatives, sponsors, and other invited guests. Additionally, participating university educators and their school representatives also have the opportunity to share information with students and parents about their respective programs.
Participation is presently by invitation only. However, starting in 2018, and thanks, in part, to support from the Al Downing Tampa Bay Jazz Association, Inc. and others, the Foundation is proud to offer the Young Lions Jazz Master Sessions experience throughout the year to assist high school concert and jazz band directors by offering in-school clinics at no cost to the participating schools. Clinics are aligned with directors' objectives and may involve instruction in improvisation, style, interpretation, ensemble evaluation, sectional rehearsal, instruments, ensemble set-up, etiquette, and combo playing, as well as a focus for concert band directors aspiring to create jazz ensembles and recruit students to participate. The history of jazz is also an ever-present theme to CJH Outreach and each session will leave the students with something new to enrich their experience and journey with jazz. All clinics are friendly, fun, and presented in a manner to motivate and inspire. Among the primary participating local clinicians and professionals are Butch Thomas and Jeremy Carter (Saxophone); Dwayne White and James Suggs (Trumpet); Frank T. Williams III, Tyler Wertman, and Steve McCallum (Trombone); and Kevin Wilder, John Lamb, Mark Feinman, John Jenkins, Alejandro Arenas, and John O'Leary (Rhythm Section).
The Foundation is proud to deliver this meaningful experience to students, inspiring creativity, a sense of pride in a truly unique American art form, and a new generation of jazz performers!

For years, Clearwater Jazz Holiday has supported the most talented young Bay Area jazz students with special scholarships to participate in advanced learning at Ruth Eckerd Hall's Marcia P. Hoffman School of the Arts.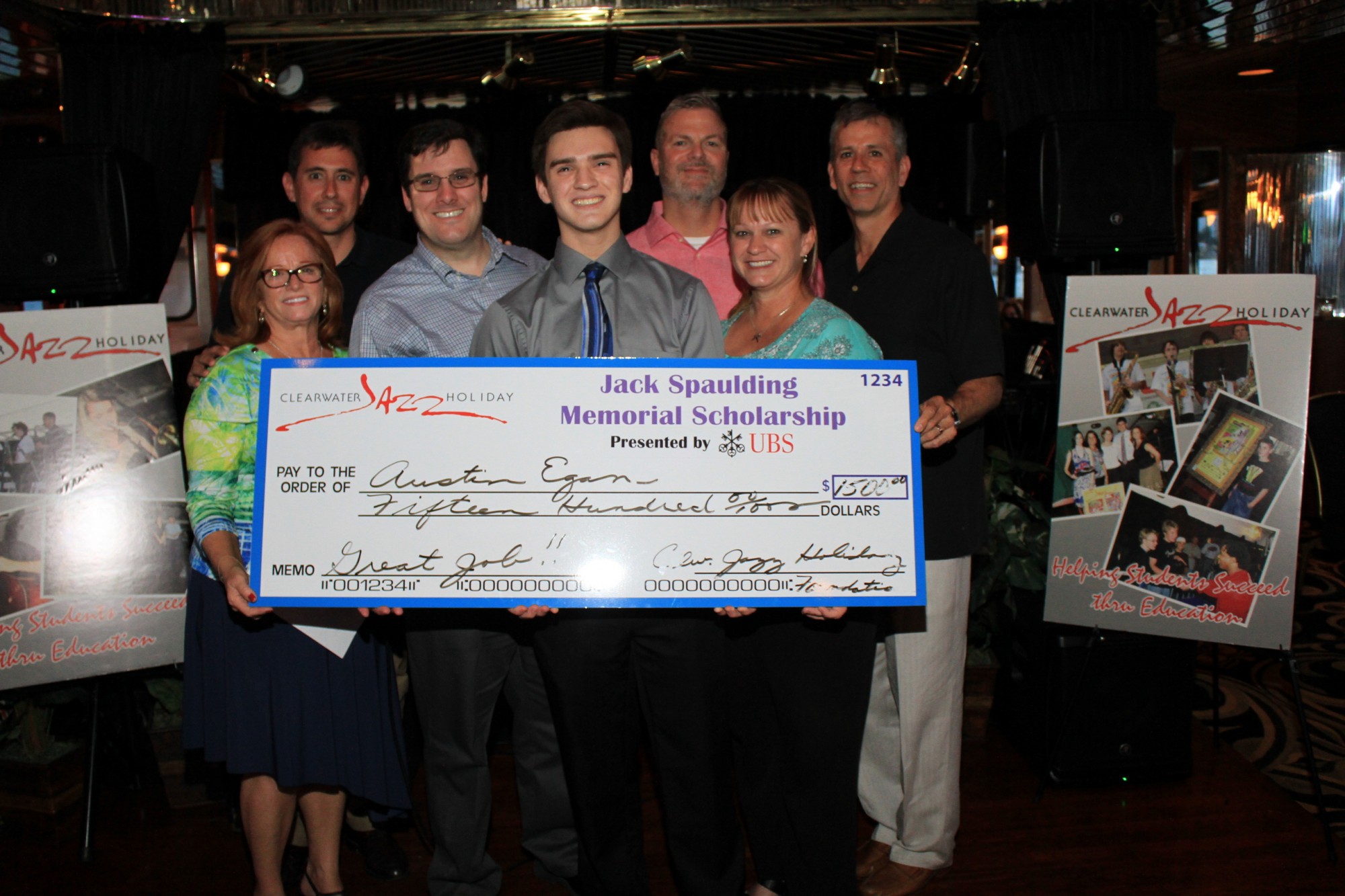 Clearwater Jazz Holiday also partners with the Pinellas Education Foundation by providing scholarships to outstanding High School Seniors with special backgrounds and plans with music and who have demonstrated a track record of success.
Special Funding for Music Education
The Foundation has a long history of providing special funding in support of youth music and jazz education. Each year the Foundation provides grants to certain middle school jazz ensembles and band programs whose schools participate in the History of Jazz Education Outreach Program. In addition, the Foundation provides grants to schools invited to participate in the Clearwater Jazz Holiday School Give Back Program. This initiative showcases these select schools' music programs at the festival as part of an effort to increase awareness of the Foundation's education mission. Participating students are afforded unique performance opportunities to showcase their talents while promoting their school's programs. The Foundation also provides annual scholarships in connection with the Pinellas Education Foundation for High School graduating seniors with backgrounds and interest in music, a successful track record, and plans to continue with music as their pursue their careers. Additionally, the Foundation cherishes its long-time partnership with Ruth Eckerd Hall and is proud to provide funding to Ruth Eckerd Hall's renowned youth jazz program so that the most talented Bay Area Jazz students can learn at a high level in an elite environment at no cost. Thanks to the Clearwater Jazz Holiday, approximately 5-8 students each year, usually in their junior or senior year in High School, participate in the Youth Jazz Combo, a comprehensive jazz track program with exciting performance opportunities during the year and at the Clearwater Jazz Holiday music festival in October. Lastly, the Foundation's Education Committee looks to support other programs supporting youth music and jazz education. For instance, the Foundation sponsored the Bay Area Youth Jazz Festival earlier this year, which is an adjudicated school competition with a master class component produced by The Leadership Conservatory Foundation, Inc., a 501(c)(3) non-profit, in conjunction with the Jazz Ensemble of the Leadership Conservatory for the Arts at Tarpon Springs High School.
Clearwater Jazz Holiday is proud of its long-time support for the youth jazz band program at Ruth Eckerd Hall and has provided many exciting performance opportunities for these talented young players

Clearwater Jazz Holiday works hard to identify unique learning experiences with its wonderful strategic partners.
Community Outreach and Special Learning Experiences
Community outreach is a key strategic planning focus, enabling the Foundation to broaden its partner base, increase awareness, and strengthen its cultural impact. The Festival also provides a world-class setting for unique, event-based learning experiences. Students in area high schools and universities participate in all facets of the event production. Unique learning positions include photography, journalism, stage and video production, culinary arts, graphic design and merchandising. By participating in the event, students gain real-world knowledge, have a chance to meet popular recording artists and view the event from the performer's perspective. Students are also afforded the valuable opportunity to develop their networking skills amidst a rich community of special partners and vendors. Collaborations with amazing community education partners such as The Art Institute of Tampa and St. Pete College are creating exciting learning opportunities. One new program is a three course business of music seminar provided at no cost to SPC's Music Industry and Recording Arts students, where students gain real-world insight into the business of music and festival production and volunteer/shadowing experience.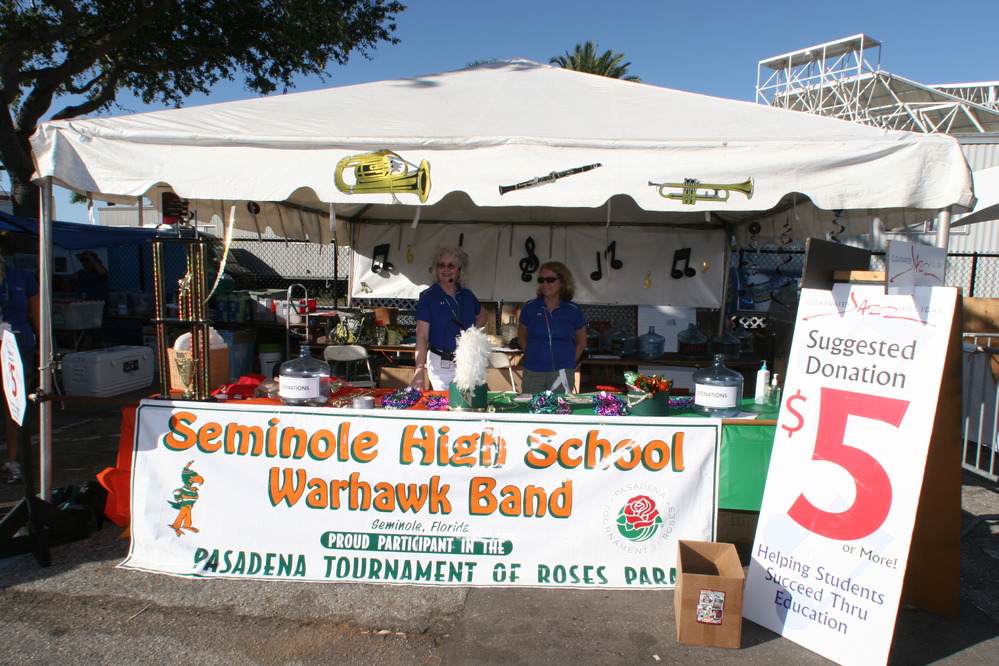 The Clearwater Jazz Holiday School Give Back Program provides needed funding for school band programs and is part of an effort to increase awareness of the Foundation's education mission at the festival.
GET INVOLVED AND MAKE A DIFFERENCE!
Education is a core component to the Foundation's mission. If you would like to join our effort to support music & arts education in Tampa Bay or otherwise become part of the wonderful Clearwater Jazz Holiday family education and outreach team, please contact our office at 727-461-5200 or email [email protected].
Your financial support helps to sustain and grow these wonderful programs and intitiaves. Please consider making a donation to the Foundation.
We appreciate your support and look forward to partnering with you!
CLEARWATER JAZZ HOLIDAY IS A QUALIFIED 501(C)3 ORGANIZATION (62-02153266-10). CONSULT YOUR TAX ADVISOR. YOUR CONTRIBUTIONS ARE TAX DEDUCTIBLE TO THE AMOUNT ALLOWED BY LAW. A COPY OF THE OFFICIAL REGISTRATION AND FINANCIAL INFORMATION MAY BE OBTAINED FROM THE DIVISION OF CONSUMER SERVICES ONLINE AT WWW.FLORIDACONSUMERHELP.COM OR BY CALLING TOLL-FREE WITHIN THE STATE 1-800-HELP-FLA (435-7352). REGISTRATION DOES NOT IMPLY ENDORSEMENT, APPROVAL, OR RECOMMENDATION BY THE STATE. FLORIDA DEPT. OF AGRICULTURE & CONSUMER SERVICES: CH15231 FEDERAL ID: 58-1910442