YEAR-ROUND IMPACT


In addition to sustaining the longstanding festival tradition, Clearwater Jazz Holiday Foundation, a 501(c ) (3 )
not-for-profit organization and proud winner of the 2016 Clearwater Regional Chamber's Judge's Choice Nonprofit of the Year, delivers year-round innovative programs, exciting performance opportunities, special funding, and creative learning experiences.
Join the family of partners below or DONATE to help expand the reach!
INNOVATION AND CREATIVITY


Celebrating the art form of Jazz with meaningful music appreciation and instructional experiences
for people of all ages, backgrounds and abilities.


INNOVATIVE PROGRAMS


Innovative initiatives are changing lives and providing special experiences for people of all ages and backgrounds, from the very young to the elderly and from varying socio-economic backgrounds.
CJH YOUNG LIONS PROGRAM


YOUNG LIONS JAZZ MASTER SESSIONS


A one-of-a-kind instructional experience for Bay area jazz students with group clinics, master class sessions, and performance opportunities involving university jazz educators and local jazz professionals. The Program occurs at a main event every December as well as in schools throughout the year.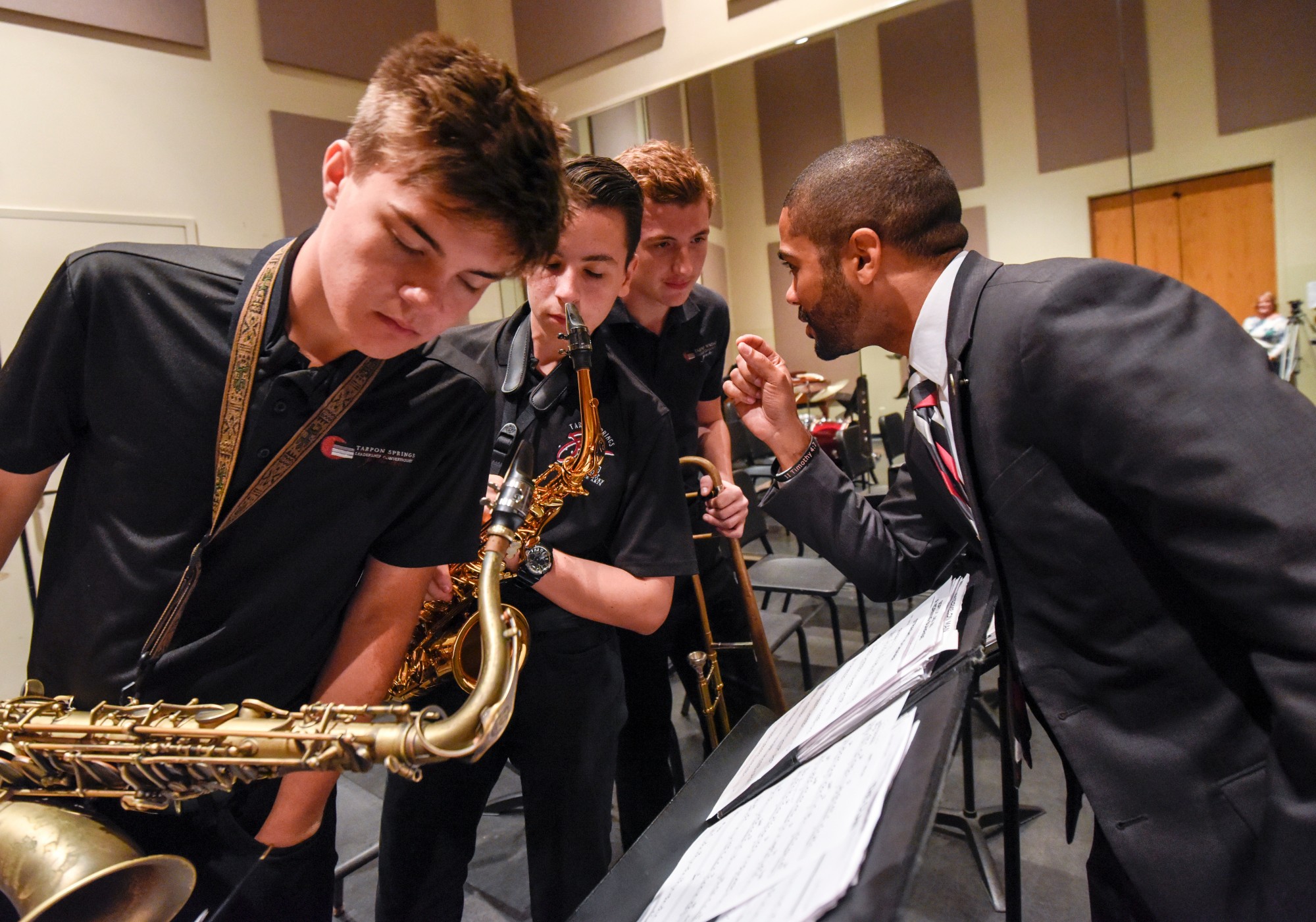 Clearwater Jazz Holiday Thanks
Marcia P Hoffman School of the Arts, Al Downing Tampa Bay Jazz Association,
St. Petersburg College and Yamaha
For supporting the Young Lions Jazz Master Sessions.
Expanding upon our popular
YOUNG LIONS JAZZ MASTER SESSIONS PROGRAM
FREE VIRTUAL MUSIC LESSONS and
MASTER CLASS INSTRUCTIONAL SESSIONS
ZOOM PLATFOM
Approximately 45-60 minute sessions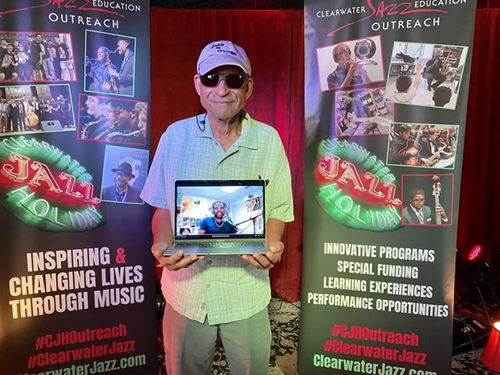 …and visit
for
ARCHIVED SESSION RECORDINGS
and OTHER MATERIALS
Clearwater Jazz Holiday Thanks Our Supporters
Expanding the Reach of the
Young Lions Jazz Master "Virtual Sessions including
The Anderson Foundation
Al Downing Tampa Bay Jazz Association


UPCOMING SESSIONS
Stay Tuned!


CJH HISTORY OF JAZZ PROGRAMMING


HISTORY OF JAZZ OUTREACH PROGRAM


Interactive, musical presentations featuring local musicians offered to schools (including Title I ) and other special groups covering the culture, history, and feel of jazz and its evolution as a unique, American art form. By the Spring of 2020, CJH had impacted over 30,000 students with this innovative program and has also adapted it to provide meaningful experiences to older adults in our community, memory care centers, as well as organizations and schools serving people with special needs.
Clearwater Jazz Holiday Thanks
Pinellas Community Foundation, Pinellas Realtor Organization, Landon Korabek Foundation,
and Rotary Club of Largo
for supporting the History of Jazz Outreach Program.


Enhancing our enduring
HISTORY OF JAZZ OUTREACH PROGRAM
A Comprehensive
VIDEO and AUDIO
HISTORY OF JAZZ ARCHIVE
Produced with our friend and
long-time education partner
FRANK WILLIAMS
VISIT the
and start your journey through time
Clearwater Jazz Holiday
Thanks Pinellas Realtor Organization and
Pinellas Community Foundation
For their support of the STOP-TIME SERIES
and History of Jazz Outreach Program


MY JOURNEY WITH JAZZ


In-Person PROGRAM


My Journey with Jazz is a music mentoring program in a unique game format where students learn about important people, places and music that shaped the history of jazz. It delivers a fun and meaningful experience to afterschool and summer programs in economically challenged or underserved communities. What started as a pilot effort at the Clearwater Neighborhood Family Center has grown to serve many others including Mattie Williams NFC, High Point NFC, the Greater Regional Area Youth Development Initiative, Union Academy NFC, Sanderlin NFC and the Pinellas Sheriff's Police Athletic League.
Clearwater Jazz Holiday Thanks
Duke Energy, Pinellas Community Foundation, Landon Korabek Foundation and
Seaside National Bank & Trust
For supporting the My Journey with Jazz Program.
A collection of EDUCATIONAL VIDEOS
highlighting the People,
Places, and Music
covered in CJH'S MY JOURNEY WITH JAZZ PROGRAM
Engaging the Family of Musicians
who bring this wonderful program to
NEIGHBORHOOD FAMILY CENTERS
and other groups in our COMMUNITY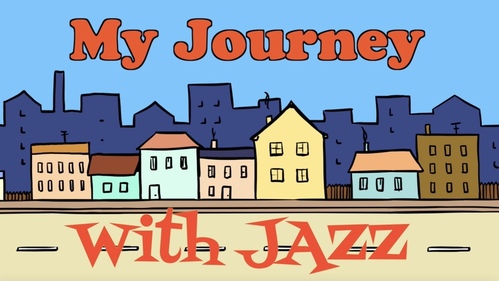 VISIT the
Clearwater Jazz Holiday Thanks
Pinellas Community Foundation, Duke Energy Foundation,
and the Pinellas County Sheriff's Office
For their Support of the My "Virtual" Journey with Jazz Program
CJH GIVE THEM A STAGE PROGRAM


GIVE THEM A STAGE & THEY WILL SHINE


CJH is known for showcasing young, incredibly talented, home-grown musicians, helping these aspiring artists to build confidence, hone their craft, and develop fans through special learning and performance opportunities. Whether at the festival, throughout the year at CJH events, or at special CJH corporate and outreach partner functions, these experiences are invaluable opportunities for young musicians to network, promote their art, and develop important planning and communication habits. In many instances these artists enjoy an opportunity to play with more established professionals and also benefit from a paid gig!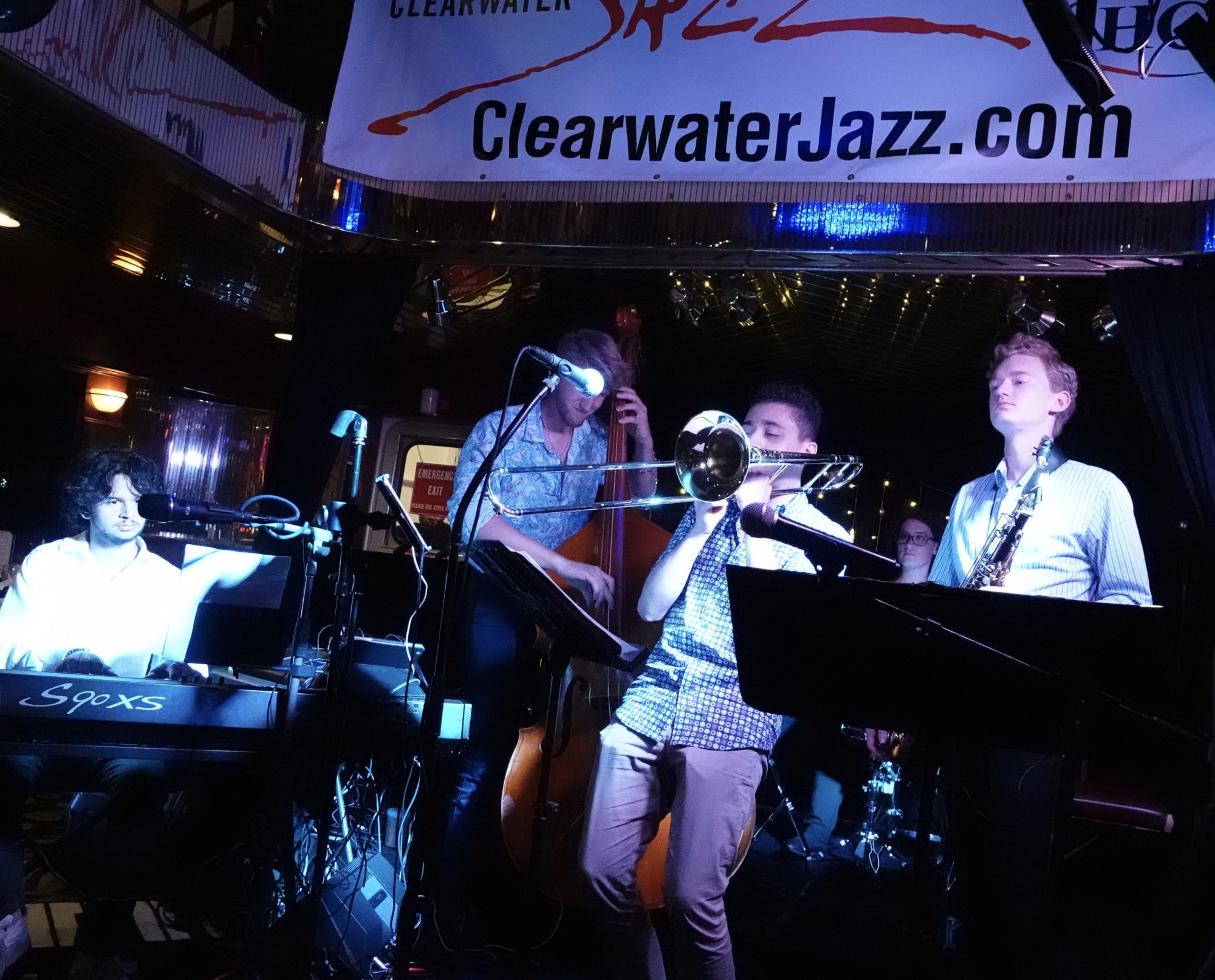 Clearwater Jazz Holiday Thanks
The Anderson Foundation and the many CJH donors For supporting the My Journey with Jazz Program.
If you or your organization have interest in featuring young musicians at your next event or if you would like to sponsor a trio of Young Lions for an at home back yard or front porch concert please email info@clearwaterjazz.com and let's give them a stage!
BUILD-A-GUITAR PROGRAM


An annual initiative designed to engage the greater family of CJH corporate partners and other supporters around a unique team building program where participating teams assemble special guitars which are donated to CJH outreach partners. CJH also provides onsite group guitar lessons throughout the year with these outreach partners, typically neighborhood family centers in economically challenged and underserved communities.

CJH also has a fun virtual adaptation of the lessons. You can enjoy the Full Recorded Sessions of JJ Patishall's Basic Guitar Series (for beginners ) for FREE courtesy of Clearwater Jazz Holiday Foundation.
Click Here


Clearwater Jazz Holiday Thanks
Best Corporate Events for donating its wonderful Build-A-Guitar® Charitable Program
and giving the gift of music to young people in our community and The Anderson Foundation
For supporting guitar lessons.
CJH INSPIRES


CJH identifies special opportunities to inspire young musicians with the gift of music. CJH collects donated instruments and also works with partners to help inspire young people to continue on their musical journey. Whether it is for a school jazz or band program, a committed student who may not otherwise be able to afford an instrument outside of the school system, or a dedicated proven talent, these gifts of beginner and professional grade instruments are a symbol of CJH's strong belief in these young talents and the power of music to change lives.
Clearwater Jazz Holiday Thanks RS Berkley, Best Corporate Events, and others for helping to make a difference in the lives of many talented young performers.


ABOUT FRANK WILLIAMS


Frank T. Williams III, a 40-year + educator, band director, clinician, author, adjudicator, and composer, is a long-time CJH education partner, important to the development of many CJH Outreach programs.
THANK YOU TO ALL THE MUSICIANS
who make
Clearwater Jazz Holiday Foundation
Education & Outreach
So Special!
Special Funding


CJH has a long history of providing special funding in support of youth music and jazz education.
Jazz & Band Programs


This support includes annual contributions to middle and high school jazz ensembles and band programs participating in CJH's History of Jazz Outreach Program, Young Lions Jazz Master Sessions, and School Give Back Program.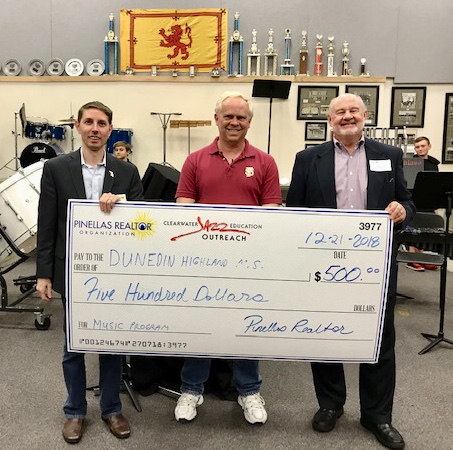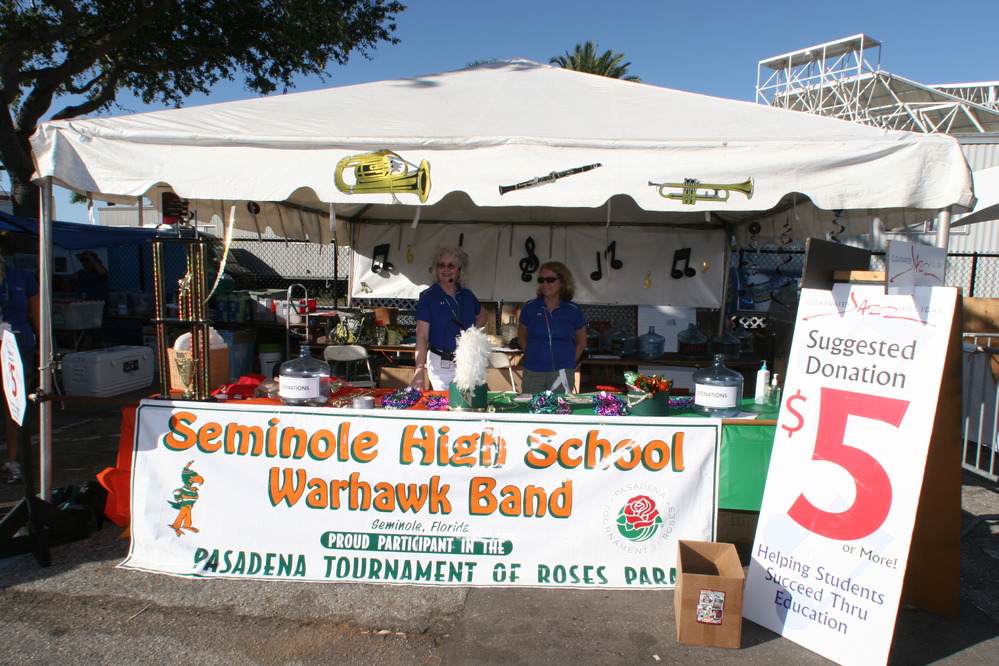 Scholarships


CJH also offers scholarships through the Pinellas Education Foundation to graduating high school seniors who demonstrate a unique music background and/or aspirations for careers involving music as well as to other students with interests in various facets of event production. In 2019, CJH additionally launched the Frank T. Williams III Summer Camp Scholarships which create meaningful jazz camp opportunities throughout the state for deserving young music students.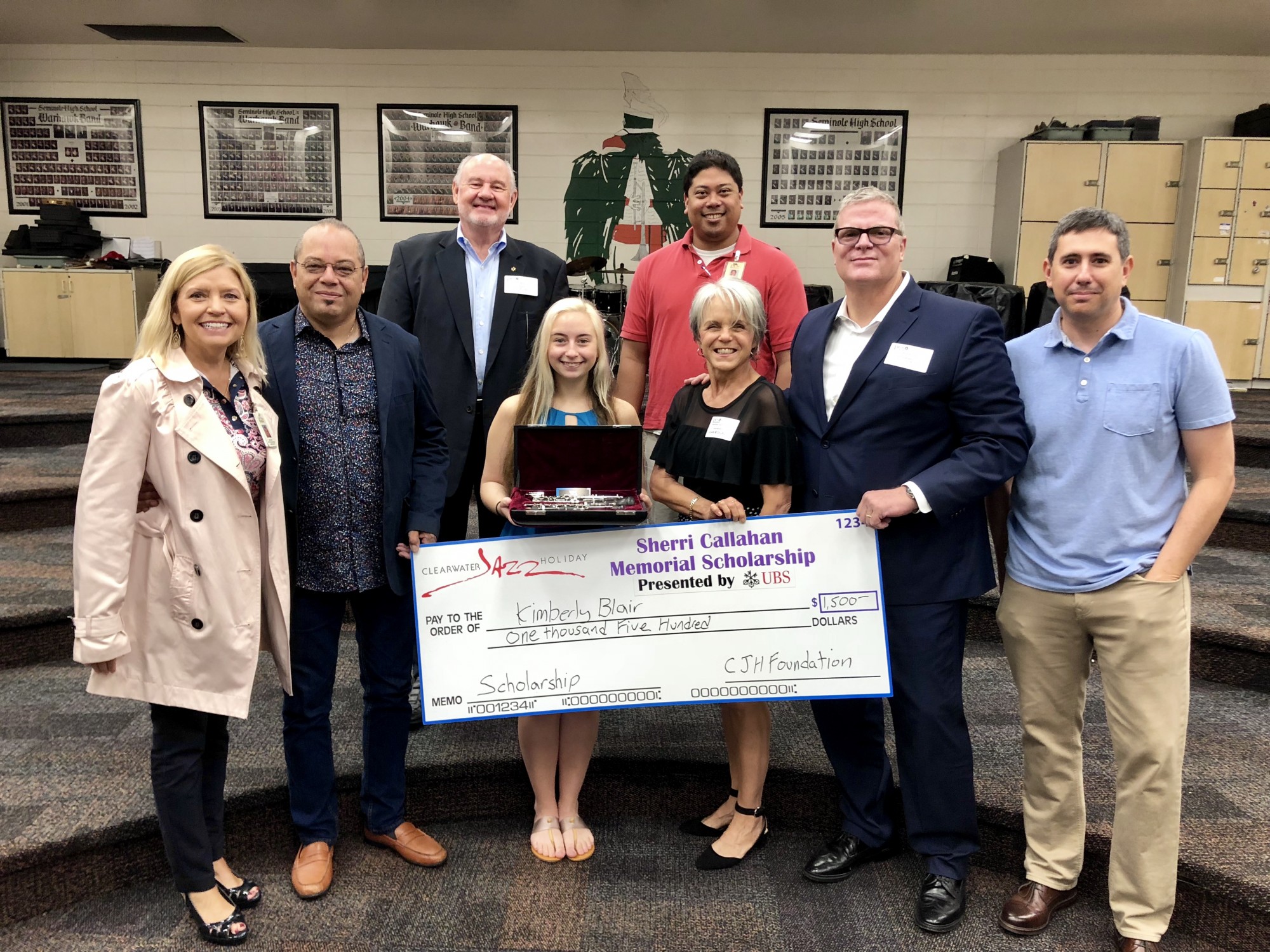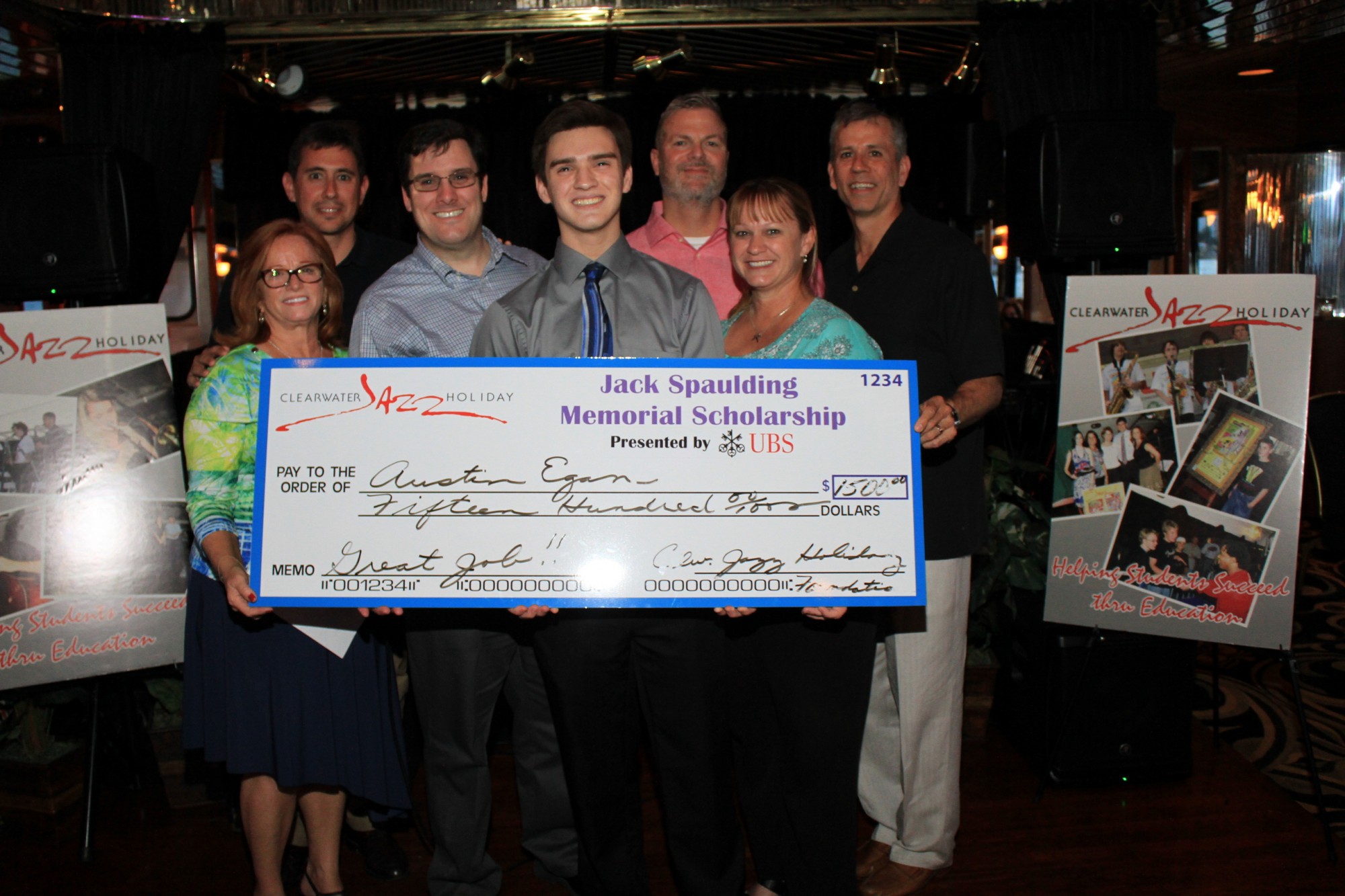 Jazz Program at the Marcia P. Hoffman School of the Arts


Lastly, CJH celebrates its longtime partnership with Ruth Eckerd Hall and is proud to provide annual funding to Marcia P. Hoffman School of the Arts at Ruth Eckerd Hall to support its renowned youth jazz program so that very talented Bay area jazz students can learn at a high level and experience exciting year-round performance opportunities across the CJH platform including the festival every October.
Creative Learning Experiences


CJH offers unique, event-based learning experiences. Students in area high schools and universities participate in various facets of event production including photography, journalism, stage and video production, culinary arts, graphic design and merchandising.
St. Petersburg College MIRA Program


CJH's partnership with the Music Industry and Recording Arts Program at St. Petersburg College is now in its sixth year! CJH developed and delivers a special series of classroom discussions for students to gain real-world insight into the business of music plus the opportunity to volunteer / shadow, network, meet industry professionals and intern with CJH stage crew, production, artist hospitality and operations. The class has become one of the program's most fun and coveted student opportunities.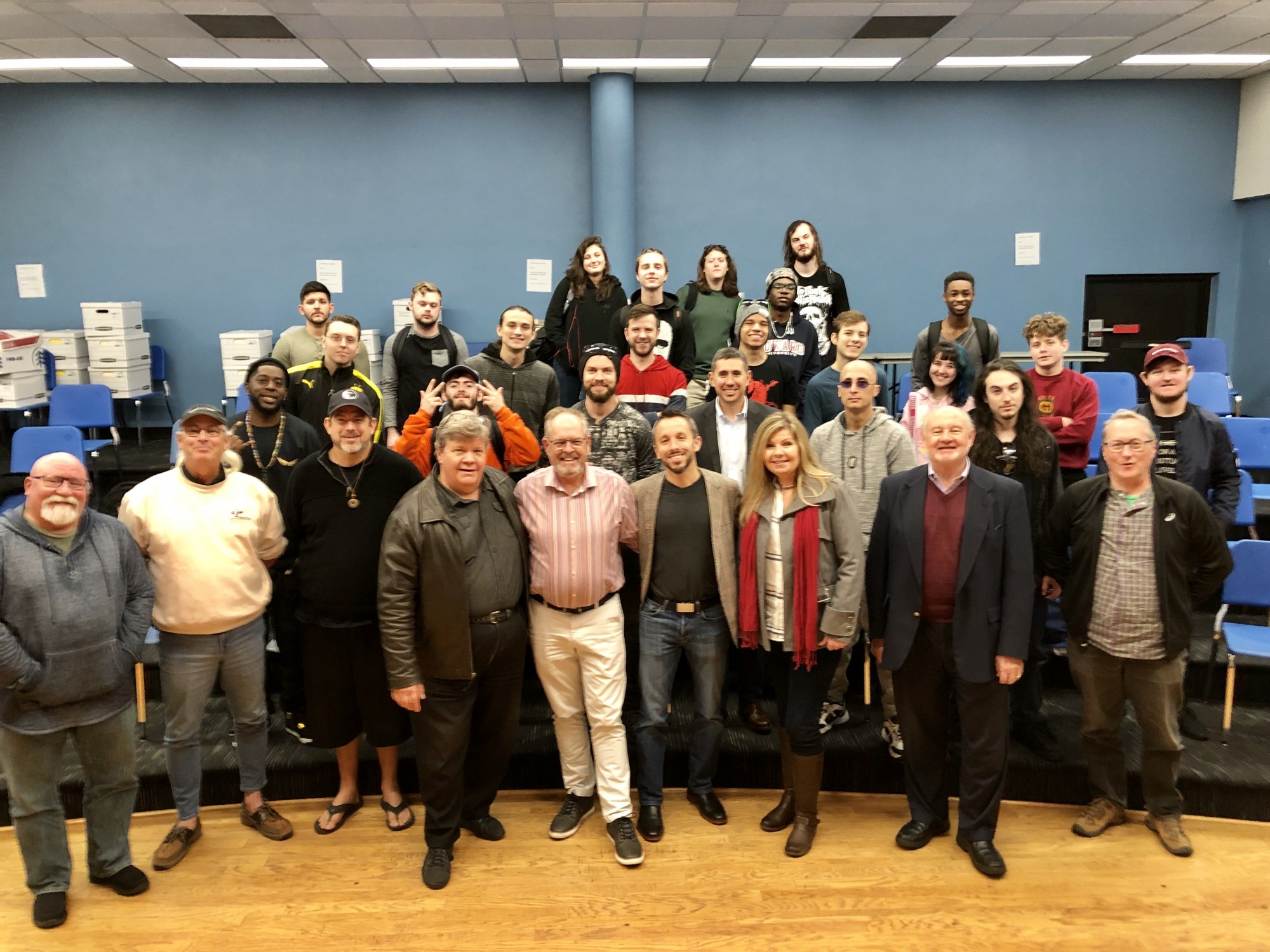 Operation Graduate Summer Workshop


CJH developed a special annual workshop complementing the United Way's successful credit recovery/graduation track program. educating participating students about CJH's year-round impact while inspiring volunteerism and networking.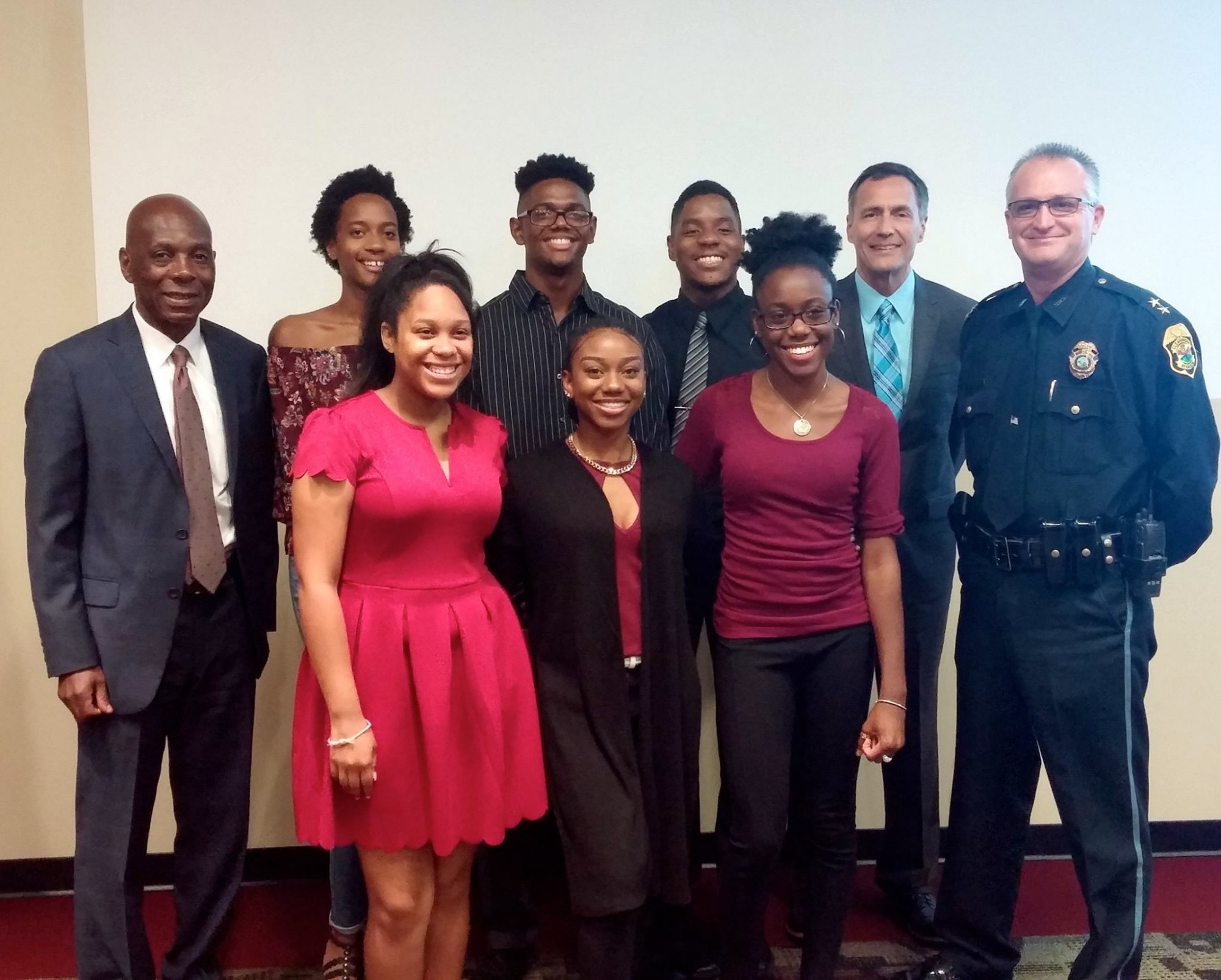 We thank the following additional Partners for supporting and believing in #CJHOutreach: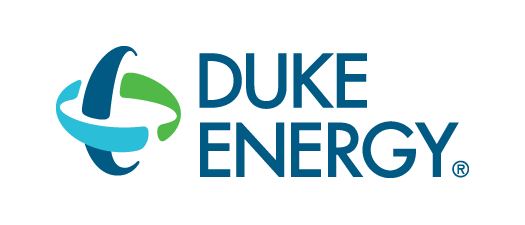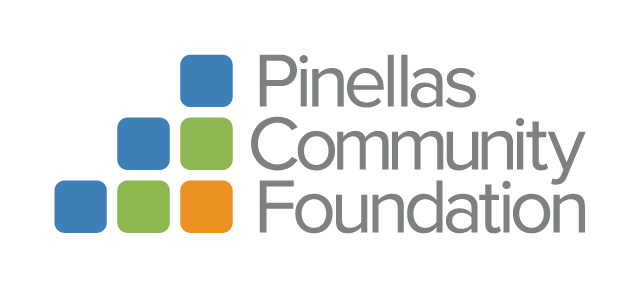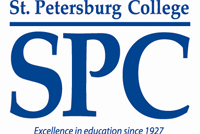 GET INVOLVED AND MAKE A DIFFERENCE!
Education is a core component to the Foundation's mission. If you would like to join our effort to support music & arts education in Tampa Bay or otherwise become part of the wonderful Clearwater Jazz Holiday family education and outreach team, please contact our office at 727-461-5200 or email deb@clearwaterjazz.com.
Your financial support helps to sustain and grow these wonderful programs and initiatives. Please consider making a donation to the Foundation.
We appreciate your support and look forward to partnering with you!
CLEARWATER JAZZ HOLIDAY FOUNDATION, INC. IS A QUALIFIED 501(c ) (3 ) NONPROFIT ORGANIZATION. CONSULT YOUR TAX ADVISOR. YOUR CONTRIBUTIONS ARE TAX DEDUCTIBLE TO THE AMOUNT ALLOWED BY LAW. A COPY OF THE OFFICIAL REGISTRATION AND FINANCIAL INFORMATION MAY BE OBTAINED FROM THE DIVISION OF CONSUMER SERVICES ONLINE AT WWW.FLORIDACONSUMERHELP.COM OR BY CALLING TOLL-FREE WITHIN THE STATE 1-800-HELP-FLA (1-800-435-7352 ) . REGISTRATION DOES NOT IMPLY ENDORSEMENT, APPROVAL, OR RECOMMENDATION BY THE STATE. FLORIDA REGISTRATION # CH15231